Signs of Postnatal Anxiety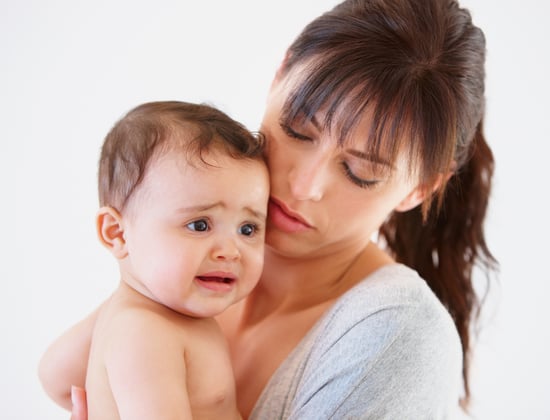 Having a baby is the most emotionally charged time of our lives. Within hours, minutes sometimes, we can swing from elation to despair and back again. The first days, weeks, and months after having a baby, our body (not to mention our life) goes through so many changes, it is no wonder we may experience massive highs and lows. 
So how can we tell what are normal, natural responses to an incredibly emotional time? And what are in fact warning signs of something more sinister? Postnatal depression is discussed a little more than it used to be, but the subject of postnatal anxiety is hardly ever spoken about.
Having suffered with anxiety myself, and running a 40,000-strong online community for mental health, I have come into contact with literally thousands of anxiety sufferers. So here I have put together a checklist of what are regular emotions for new parents, and what are likely warning signs you should contemplate seeking help.
Keep reading.
Before I add a list of anxiety symptoms it is very important to make sure we can differentiate between what are normal feelings experienced by new parents, so I have popped a list of four things to help you identify what might be 'normal' and what may indicate a problem. This I hope will help you view the symptom list with a clear picture.
Normal Emotional Responses vs. Anxiety Disorder
1) Anxiety, a feeling of being overwhelmed, sadness, and feeling daunted are common in the first week to 10 days following the birth of a baby — we have all heard of the "baby blues," right? However, extreme anxiety or depression, thoughts of suicide, or wishing to harm yourself or others, is not normal during this time (or any other) and should be addressed immediately with your healthcare professional.
2) Sleep disturbance — if we didn't have disturbed sleep after having a baby there would be something wrong, so obviously we will experience a huge change in sleeping habits when our little bundle arrives. However, sleep deprivation can exacerbate underlying mental health conditions and general anxiety. If you are finding you cannot switch off, you cannot fall asleep at quiet times, if you go too long with little sleep and are concerned, please seek help.
3) Irritation — again, we will all be irritable after birth (and for quite a while beyond). Whilst this is a magic time, it is also a very stressful one. Snapping at your partner, loved ones, and even feeling frustrated with a sleepless or grumpy child is normal. Signs that there is a problem include being unable to control anger, acting inappropriately with bursts of anger or tears, having feelings of self-harm or wanting to harm others. These are all signs you could be suffering with postnatal anxiety or depression.
4) Feelings that something might happen to your child, scary thoughts like "I am going to drop her," and feeling as though you never want to leave her side, again are experienced by many mothers. Becoming preoccupied with negative, destructive thoughts, and being unable to care for yourself or your child properly must be addressed.
Signs and Symptoms of Anxiety
This has been adapted especially for Circle of Moms from the anxiety section on my website, which has been inspected and endorsed by psychology and medical professionals.
Psychological and behavioral symptoms of anxiety:
Intense feeling of fear
Fear of 'going mad'
Restlessness, fidgeting, inability to concentrate
Sense of looming danger
Feeling 'on edge'
Impatience
Irritability
Being easily distracted
Insomnia, sleep disturbance or difficulty
Detachment from surroundings
Physical symptoms of anxiety can include:
Rapid heartbeat
Palpitations (irregular heartbeat)
Shallow breathing
Feeling as though you cannot catch your breath or breathe deeply
Tiredness
Hypersensitivity (sights/sounds appear different perhaps louder/intensified)
Tingling sensations
Muscle tension
Dry mouth/difficulty swallowing
Sweating (which may have a different smell)
Headache
Excessive thirst
Dizziness/dissociation
Intestinal symptoms such as cramps, IBS, loose bowel movements, or nausea
Frequent urinating
Irregular periods (painful/missed)
Insomnia — sleep difficulties
Shaking
The above symptoms are commonly experienced by anxiety sufferers. If you are experiencing four or more in combination it is possible you are experiencing more than what would be considered a 'normal response' to having a child. However, I suggest if you are concerned in any way about any symptoms you speak to a healthcare professional who will be able to help you find an accurate diagnosis and point you in the direction of individual help.
I don't want to alarm you in any way — many new parents experience anxious and even depressed moments, but there is a difference between this and a disorder. Spotting signs early can make a big difference. Please note it is very rare to feel like harming your child, with or without a mental health problem, but if you feel like this there is help available and there are services that will work with you to ensure your safety as well as your family's.
The preceding information is for educational purposes only. For specific medical advice, diagnoses, and treatment, consult your doctor.