Ski Clothing For Kids
Hit the Slopes in Style: Adorable Ski Apparel For Kids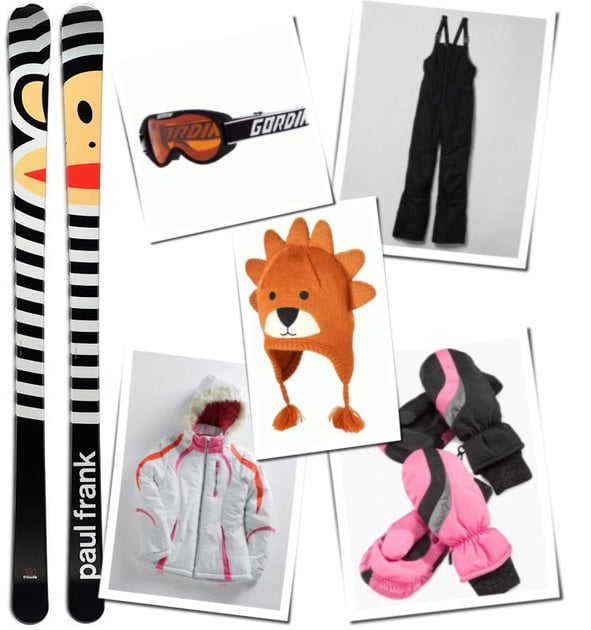 The holiday ski season is in full swing, so it's time to gear up the kiddies for a day in the snow. Keep it basic with the pants and mittens, so they can be worn again next year or handed down to little siblings. Bold hats and jackets will help mama distinguish her kids on the mountain. If ski weekends are filling your Winter calendar, it may make sense to invest in some junior skis with your tot's favorite cartoon.
For Paul Frank fanatics: The Junior Julius AKO Wave Ski ($205) is geared toward novice to intermediate skiers and is designed to make skiing a light and fun feat.
For the cool kid on the slopes: Gordini's Little G2 Goggle ($15) have all of the safety features of the grown-up version, but sized down for lil ones.
For a basic staple: Brooks Brothers Ski Bib Pants ($148) have adjustable straps, so your kids can grow into them for several years. The black color is gender neutral – that way all younger siblings can receive this hand-me-down.
For the bold and silly: Gymboree Lion Sweater Hat ($18) is a bright and distinguishable hat, so you can find your kid amid the crowded slopes.
For the très chic daughter: London Fog Tweens Hooded Ski Jacket ($135) has a hot pink fleece lining, yet the white exterior will deflect sunlight, so she won't become too hot while skiing.
For a basic but stylish look: Greendog Kids Basic Ski Mittens ($11) are cute, but durable and machine-washable, so you can easily keep them clean.