Smartphone Cases For Toddlers and Kids
Ga Ga or Gag: iPhone Cases For Toddlers
This is a tech world! Our kiddos are growing up in the digital age, where everything in our lives is digitized — and the truth is that many toddlers are able to manage technology with much more ease than their grandparents. And what is a toddler's coveted tech toy of choice? Mama's iPhone.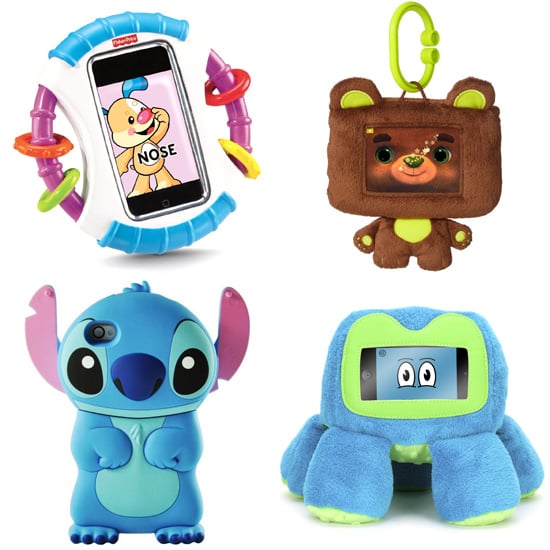 Since tots love iPhones so much, many companies have jumped at the lucrative opportunity to manufacture tech products that cater to both moms and tots — case in point, iPhone cases for toddlers. The Fisher-Price Laugh & Learn Apptivity Case ($20), Infantino's HappiTaps Beary Happi Character Cover ($20), and Woogie 2 ($20) also have toddler iPhone apps to go along with the smartphone cases. While the lovable Stitch iPhone case ($20) makes a cute hard cover that protects your phone from the trenches of toddlerhood.
We want to know what you think about this new tech trend. Will you be rushing out to get one, or do you think iPhone cases for toddlers are a waste of money?