Smoking and Drinking During Pregnancy
Did You Give Up All Your Vices When You Got Pregnant?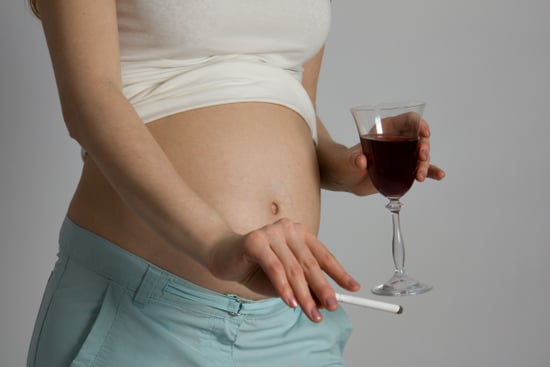 We all have our guilty pleasures, but when a new life comes into play, it's time to give them up . . . or so we thought. A recently released study from the Center For Behavioral Health Statistics and Quality was intended to evaluate the breakdown of substance use during pregnancy by race. But the outcome that shocks us most is that one in five women smoke while they're pregnant! Of those, Caucasian women are most likely to smoke, followed by black women, and then Hispanics.
When it comes to consuming alcohol, Caucasian and black women are about equally likely (12 percent) to imbibe during pregnancy, while Hispanic women are least likely.
Back in 2009, expectant mom Rebecca Gayheart caused a stir when she was spotted smoking, and in a more recent (and perhaps less extreme) example of pregnant celebs behaving badly, Kourtney Kardashian was seen with highlighted tresses. Now we're wondering . . . did you give up your bad habits when you were pregnant?