Snack Recipe From Kim Laidlaw
Snack Attack: Kim Laidlaw's Goat Cheese and Veggie Pinwheels
Our tasty Snack Attack series continues with celebrity chefs sharing their favorite after-school snacks that won't spoil kids' dinner appetites. Today's recipe comes from Kim Laidlaw, the author of Baby and Toddler on the Go.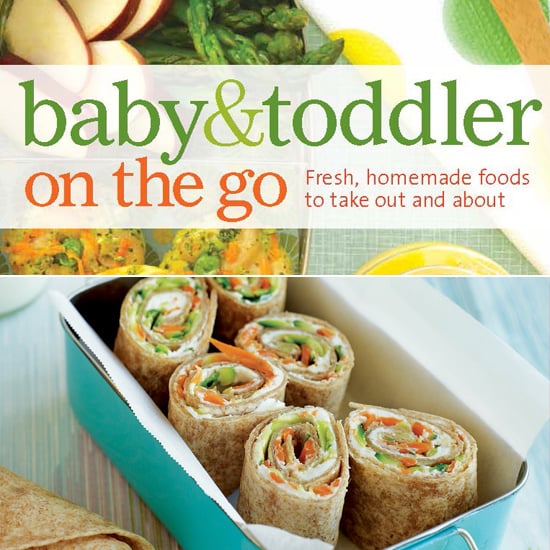 "I love making pinwheels for my toddler. Not only do they come together in a snap, but you can put all kinds of things in them and they are really easy to take along with you. You just need a wrapper (such as a whole wheat tortilla or lavash), some "glue" (like goat's cheese, hummus, or cream cheese), and then some filling (shredded carrots, zucchini, cucumber and/or chopped chicken or ham). To bring them on the go, just slice 'em up and roll them in parchment or foil and twist the ends. Not only do they taste really yummy (I make them for my own lunch or snack sometimes), they look really cool too!" — Kim Laidlaw
Goat Cheese and Veggie Pinwheels
Baby and Toddler on the Go
Notes
For toddlers ages 18 months and up
Ingredients
1 tablespoon shredded carrot
1 tablespoon shredded zucchini
2 tablespoon fresh goat cheese at room temperature
1 whole-wheat flour tortilla, about 8 inches in diameter
Directions
Blot the shredded vegetables dry with a paper towel.
Spread the goat cheese evenly over the tortilla, all the way to the edges. Sprinkle the vegetables on top of the cheese, leaving about 1 inch uncovered on one side. Starting on the vegetable-covered side, roll up the tortilla into a tight cylinder (the exposed goat cheese will act as a glue to hold the cylinder together).
Trim the ends, and then slice the cylinder crosswise into pinwheels.
Pack and store it: Roll the sliced cylinder in plastic wrap or aluminium foil, folding the ends over to keep it secure. Or arrange pinwheels, one cut side down, in a parchment paper-lined airtight container. Store in the refrigerator until ready to go, up to 1 day.
Information
Category

Snacks, Kids

Cuisine

North American