Special Occasion Family Dinners
What's Your Affordable Family Go-To Spot For Special Occasions?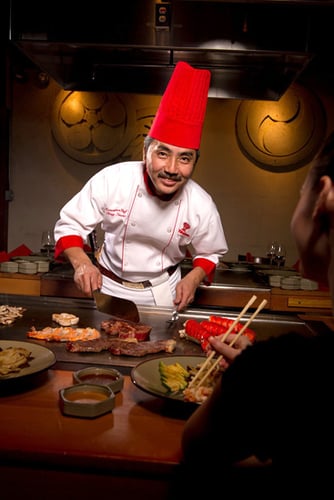 When you want to celebrate special occasions as a family, it's tough to find a kid-friendly place that offers affordable, good quality, and nutritious food. Kids need room to play or some form of entertainment in front of them. Otherwise, you might spend your whole meal nagging them to stop kicking their legs or behave (like an adult).
I remember as a kid begging my parents to go to Benihana on my birthday to watch the hibachi cook make an onion ring volcano steam and flip shrimp tails into his coat pocket. I loved seeing him scramble an egg on the hibachi flat top grill and perfectly pack the fried rice into bowls with dome tops. Even today, going to Benihana is a special treat — one that the Jolie-Pitt family enjoyed last night — especially since Benihana used to only offer adult-size portions. However, Benihana has recently released a kid's menu, making the final check a little easier to swallow.
Where does your family go out to eat for special occasions?