Spiro Bouncer Seesaw For Kids
Spiro Bouncer Teeter-Totter Seesaw: Ga Ga or Gag?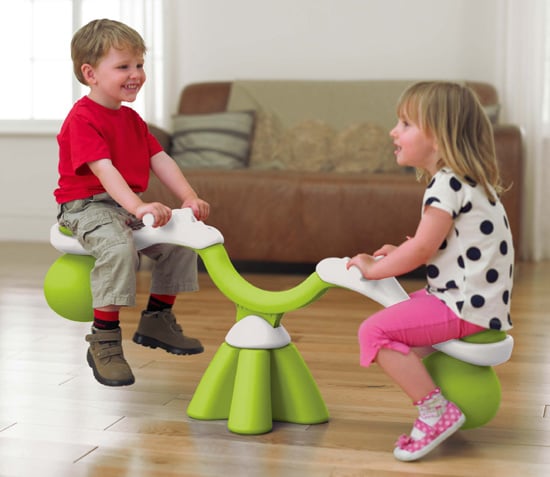 All seesaws are not created equal. The up and down motion of a traditional teeter-totter has provided generations of tots with hours of fun (and sore bums when their seats come crashing down), but the classic toy is getting a much needed upgrade.
Consider the Spiro Bouncer ($72), the pimped-out version of your favorite playground toy. With cushioned seats and a bouncy ball attached to the bottom of the seats, lil ones' bottoms never have to fear hard landings when their playmates push off just a drop stronger than expected. Rather, they simply bounce right back up. Add to that the ability to spin while playing and your tyke will never look at the old-fashioned seesaw the same way again. Of course, this playtime fun does come at a price — the Spiro Bouncer costs almost twice as much as its counterparts. So tell us — what do you think?