St. Patty's Day Treats
Delilicious: St. Patty's Day Muffins For the Top of the Mornin'
This year St. Patrick's Day falls on a Wednesday, which means your family will be rushing through the school and work week and lucky if you remember to wear green tees (seriously, don't forget that kids pinch!). If you're too busy chasing a pot of gold to make a whole St. Patty's Day spread, add a little semi-homemade green treat first thing in the morning with healthy muffins decked out with a pinch of green.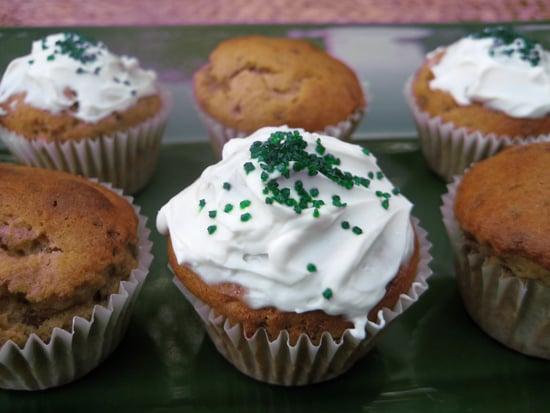 These tiny morsels can be made the day or night before and are healthy enough you'll feel OK serving them at the top of the morning for breakfast. I chose a mix and decorated them in advance with my tots. For the recipe and suggestions, read more.
St. Patty's Day Muffins
Modified original
Ingredients
Make muffins with 1 box of Trader Joe's Spiced Apple Bread Mix, 1 box of Fiber One Apple Muffin Mix, or your favorite spiced muffin mix or original recipe (All Recipes has a great one). Follow box or cookbook directions.
You'll likely need:
2 eggs
2 tablespoons of vegetable oil
3/4 cup of water
1 package of Tofutti cream cheese, regular cream cheese or frosting
1 package of green sprinkles
Directions
Make muffins following box or cookbook directions. Bake in mini tins for six minutes for bite-sized treats. Let cool and frost with a dab of Tofutti cream cheese (or your favorite frosting) and decorate with green sprinkles.
Information
Category

Other, Breakfast/Brunch

Cuisine

Other