Starting Solid Foods 2010-04-06 04:00:08
Are Fruits or Vegetables a Better First Food?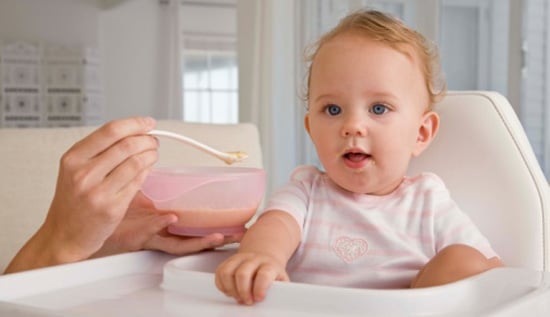 Introducing solids is cause for celebration in most households. Watching a baby learn to explore tastes and textures, after almost six months of nothing but milk or formula, is a milestone experience for both mom and tot, but figuring out just what to serve and how to do it can become a bit tricky. Once a lil one has mastered baby cereals, it's time to bring strained fruits and vegetables into the mix. With its natural sweetness, babies are likely to gobble up fruit making it a perfect first food in the eyes of some doctors. Others advocate introducing vegetables sooner, to prevent wee ones from only associating food with the sweetness found in fruits.
Which did you introduce first?