Stay at Home Moms Save Money
Are You a Stay at Home Mom Because It Saves Your Family Money?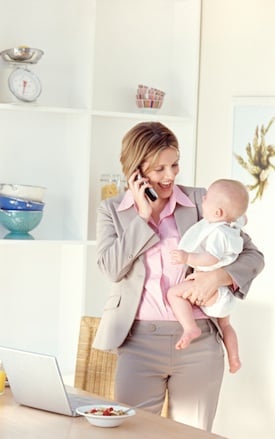 Does it cost you more to go to work than to stay at home with your kids? According to CNN Money, for many families, that's become the case. While having one parent stay at home used to be thought of as a luxury, in today's economy, many moms and dads who would rather be working have forfeited their careers because it makes better sense for their family's finances. A 2010 report issued by Child Care Aware of America found that the cost of childcare surpassed median annual rent payments in every state in the country.
What this means for many parents is that it actually ends up being more economical for the spouse earning less to stay at home with the kids than it does to pay for a nanny or daycare.
Tell us, do you stay at home because it makes better financial sense for you and your family?