Stella McCartney's Halloween Kids Clothes
Stella McCartney Launches Halloween Collection For Kids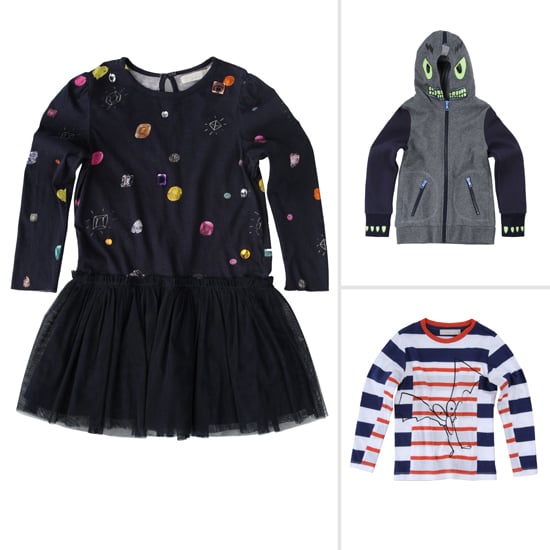 When Halloween falls on a school day, kids can't wait to go home to change into their costumes. But just because they can't dress as their favorite cartoon character for school doesn't mean they can't dress for the holiday. Stella McCartney has kids in mind with her new collection of fashionable Halloween-themed clothes that keep kids in the spooky spirit all day long.
The Stellaween collection features an assortment of shirts, dresses, and accessories that highlight the most notable parts of the holiday — think beautiful sketched Halloween icons, like Frankenstein's monster, vampires, and bats ($55-$80). The collection also includes a few standout items, like the monster mask hoodie for boys ($125) and bejeweled black dress for girls ($105). As for accessories, we love the Boo Umbrella ($60), a transparent umbrella covered in bold, black Halloween graphics.
Read on for how the Stellaween collection does more than dress your kids.
In addition to the themed t-shirts and tulle-lined dresses, the collection features a charitable piece. For every purchase of the ARLO pumpkin t-shirt ($60), a donation will be made to PADEM (Programmes d'Aide et de Development destines aux Enfants du Monde), for the improvement of education in Kenya.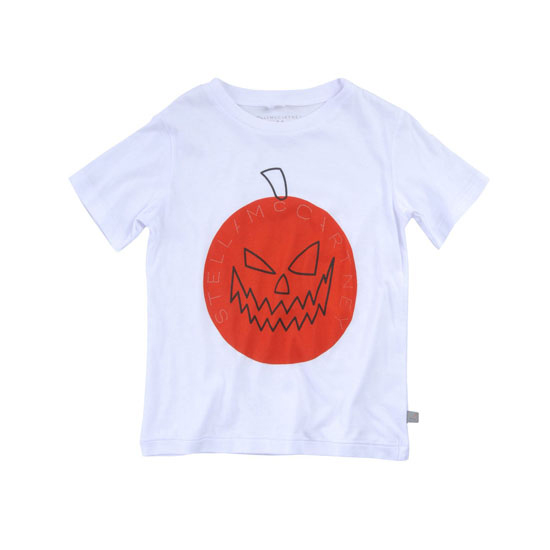 The prices may seem steep, especially for Halloween-themed clothes, but the subtle designs and neutral colors make these pieces perfect for year-round wear.
What's your favorite piece in Stella McCartney's Halloween collection?