Stella McCartney Launches Children's Line
Stella McCartney Kids Brings Affordable Classics to Children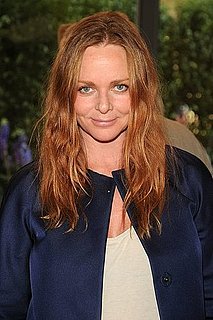 Fashion maven Stella McCartney will fill the affordable classics void in childrenswear with her own pint-sized line. Stella McCartney Kids, which targets tots from birth through their tweens, will be available online and in stores on November 3, the same month that the designer's fourth child is due.
I feel like all the timeless children's wear is reserved for the expensive brands and that did not sit well with me. Kids and parents, aunts, uncles, friends should all be able to have access to Stella McCartney Kids clothes.
Prices for the items from baby tees to floral dresses and pea coats to galoshes are priced between $25 and $200. The website will not only offer parents and kids a chance to purchase goods, but will provide a chat option as well.