Stroller Cleaning Services
Stroller Cleaning Services: Ga Ga or Gag?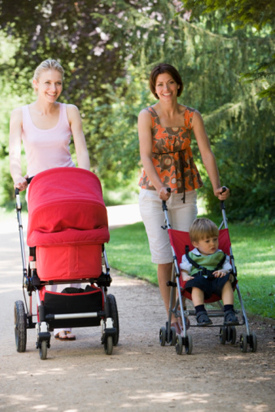 Baby needs a bath, and we're not talking about your lil one! A tot's stroller can be compared to mama's car. They eat in it, sleep in it, sweat in it, and more, but unlike mom's vehicle, it doesn't usually make a trip to the car wash for a polish and shine.
With the price of luxury strollers crossing the $1,000 mark, parents need their childrens' mode of transportation to last, but don't have the time, or wherewithal, to keep the carriages shining like new. With that in mind, companies like Clean Bee Baby and Buggy Bubbles have popped up across the country, offering pushchair cleaning services that not only cleanse the upholstery, but the strollers' chassis, wheels, and more. The services – ranging from $40-$100 – aren't endorsed by major stroller companies, but claim to keep the chairs working longer. Would you seek such a service out for your stroller?