Stroller For Dads
Would You Buy a Man Pram?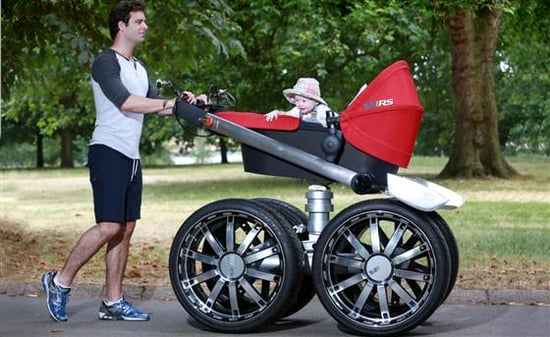 Ever feel like your stroller isn't quite masculine enough for the man in your life? Meet the Mega Man-Pram. Featuring hydraulic suspension, 20-inch alloy wheels, and a headlight, the mega stroller hasn't quite hit the market yet, and full disclosure, it never will. It's part of Czech auto company SKODA's latest ad campaign.
After surveying 1,000 British dads, SKODA found that 76 percent of them said they would be more inclined to push their babies if their strollers were more masculine — hence the inspiration for the ads. Just for fun, tell us, if the Mega Man-Pram ever made it to market, would you buy one?