Stroller Decisions
Did You Pick Your Stroller Based on Your First Child's Gender?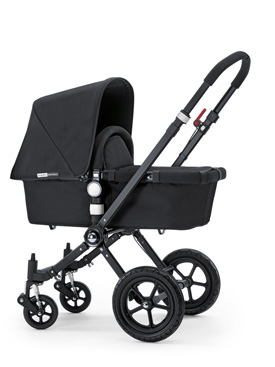 When it comes to strollers, every parent has a personal preference. Deciding between all-in-one systems and collapsible umbrella strollers may seem like the biggest decision at the time, but after paying a visit to the baby superstore, mamas-to-be learn that the decision-making process has just begun.
While some mothers of soon-to-arrive lil girls may have their hearts set on pink strollers, others think more practically and go with a gender-neutral one that could also work with future tots. Stroller manufacturers seem to be keeping this in mind as they introduce more fashionable unisex designs, such as Bugaboo's new all-black Cameleon which will make its debut in early Summer.
Did you pick a gender-specific stroller, or did you go more unisex?