Stroller Halloween Decorations
Pimp Your Stroller: Halloween Style!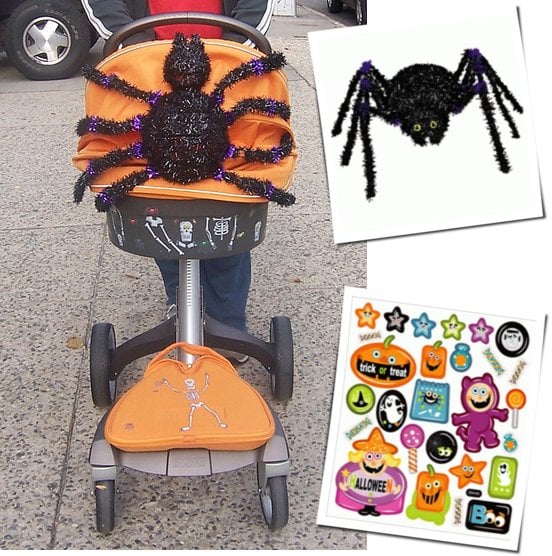 Happy Halloween! The day is almost here, and you've managed to find everyone in your household a costume, from your hubby to the family dog — but what about the stroller? Lots of mamas buy stroller costumes to coordinate with baby for when you hit the pavement and go out trick-or-treating. If you don't have time to get a stroller costume or just think it's a silly idea, you can still pimp out your stroller for All Hallows' Eve. Best of all, it won't take you a lot of time or money to do it!
Spider Tinsel Wreath ($13): A chic Halloween touch for baby's carriage. This sparkly spider is easy to attach to your stroller with its bendable wire legs. It's spooky and beautiful! The one pictured above was purchased at a local Rite-Aid.
Trick or Treat Stickers ($2): Have fun with stickers! Make a run to your local craft store or pharmacy and pick up some Halloween stickers to decorate your stroller. We suggest getting the clear kind, since they're easier to remove.
Source: Chic & Cheap Nursery