Student Suspended For Patriotic Display
Student Suspended For Being Too Patriotic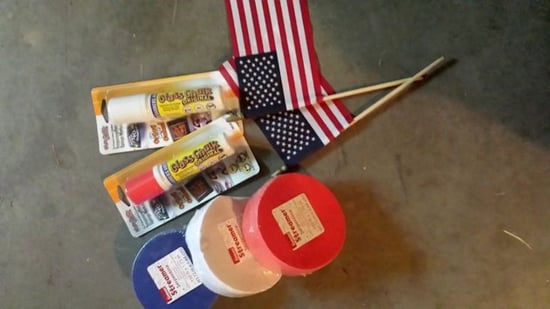 Minnesota high school student Bryce Reps is fighting a five-day suspension for his public display of patriotism, which he says could hurt his chances of being awarded a $15,000 Air Force scholarship, Good Morning America reports. According to Red Wing High School, Reps was the ringleader of more than a dozen students who painted "USA," "God Bless America," and "Never Forget 9/11" with erasable chalk on windows and doors and stuck 150 mini American Flags on the grounds.
As part of the school's homecoming festivities, students were asked to dress up for a day of American pride. But Reps says some students wanted to do more to show their patriotism, so they snuck onto school grounds to give it the extra flair. Unfortunately, the students didn't realize that the temporary paint they used would only come off of plastic and glass — not wood, leaving the school with $2,000 worth of damages. The school punished the students for vandalism and defacing school property, but the kids believe the lengthy suspension is excessive. "There was never any intent to permanently damage anything. It was just a prank. We just wanted to decorate the school to prove that we're patriotic," Reps says.
Did the school go too far in punishing the teens?