Sukie Iron Ons and Button Factory
Old-School Crafts From Sukie: Kid-Friendly or Are You Kidding?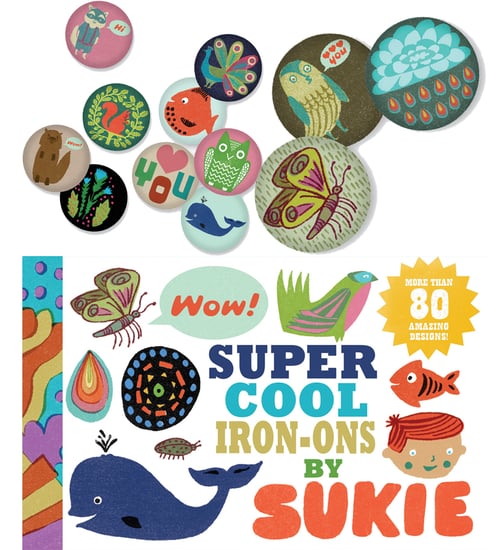 I still remember doing iron-ons with my mom and making buttons at school fairs when I was a little kid, but, let's face it, that was almost 30 years ago, when my other big craft project was making Shrinky Dinks. In short: things have changed. But when we received news that the awesome Sukie was adding iron-ons and make-your-own pins to their line, we were intrigued. The iron-on kit ($15) includes 80 unique designs that are made to be mixed and matched to create customized T-shirts, tote bags, and more, while the button factory ($19) includes everything you need to create fabric-covered pins, badges, and buttons. Check out some images of the craft kits above and let us know what you think.
Would you take your crafting old-school with your kids with Sukie's iron-ons and buttons kits?