One of the best things about Summer is the toys — toys that are designed to be used outside because they're too big and too messy to be used anywhere else. From water guns to ride-on toys to sidewalk chalk and rockets galore, there's no shortage of new toys designed to get little ones up, moving, and outside this Summer. We checked out some of the latest toys scheduled to hit the market at the TTPM Summer Showcase [1] last week to give the toys a few tests of our own. Read on to see what made our list for this Summer.
Spot It Splash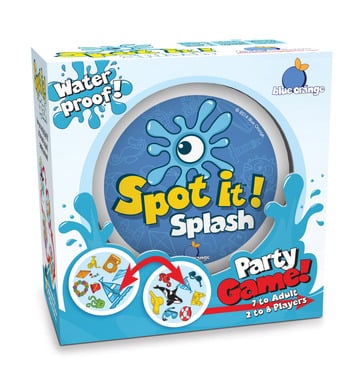 One of our favorite matching games is making its way to the pool this Summer with a waterproof version perfect for wet hands. Spot It Splash [2] will be available in the coming weeks and is beloved by kids of all ages (both my 4-year-old and 8-year-old love it), plus it's a great way to encourage kids to take a break from swimming!
Razor PowerRider 360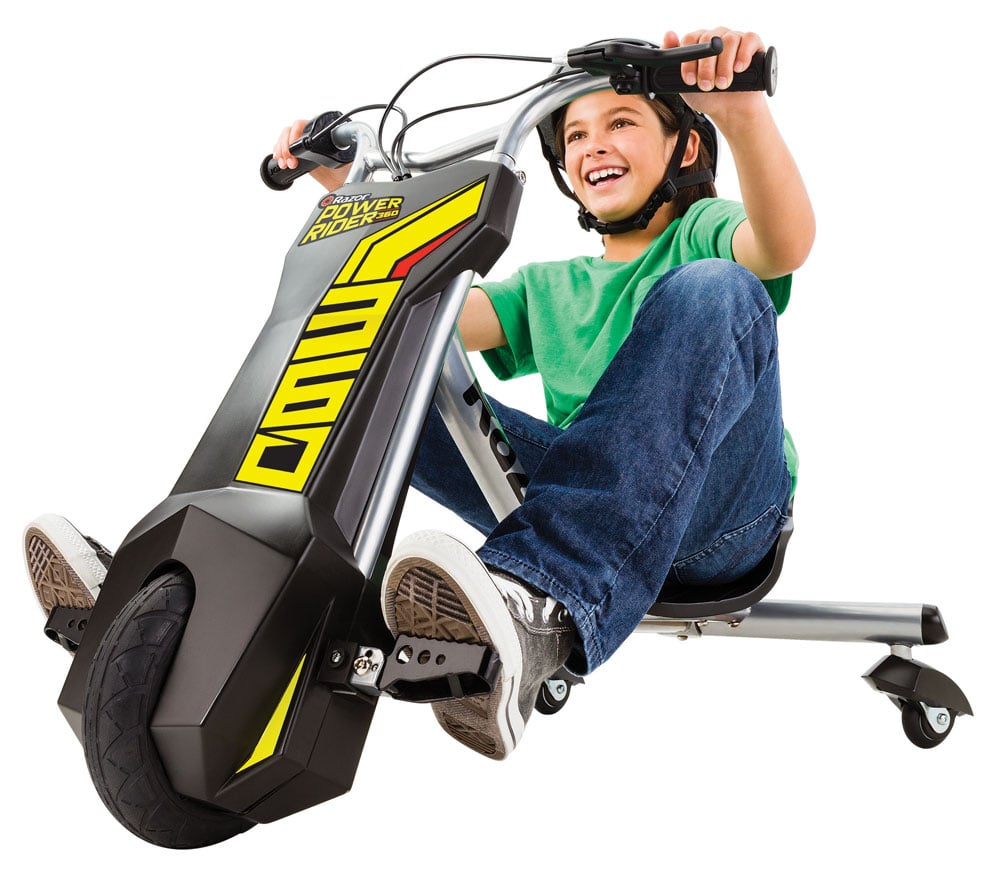 The Razor Flash Rider 360 [3] was a huge hit last Summer, but this Summer's Razor PowerRider 360 [4] ($180) takes things up a notch with battery power that propels it up to 9 mph!
Zing X6 Zoom Rocket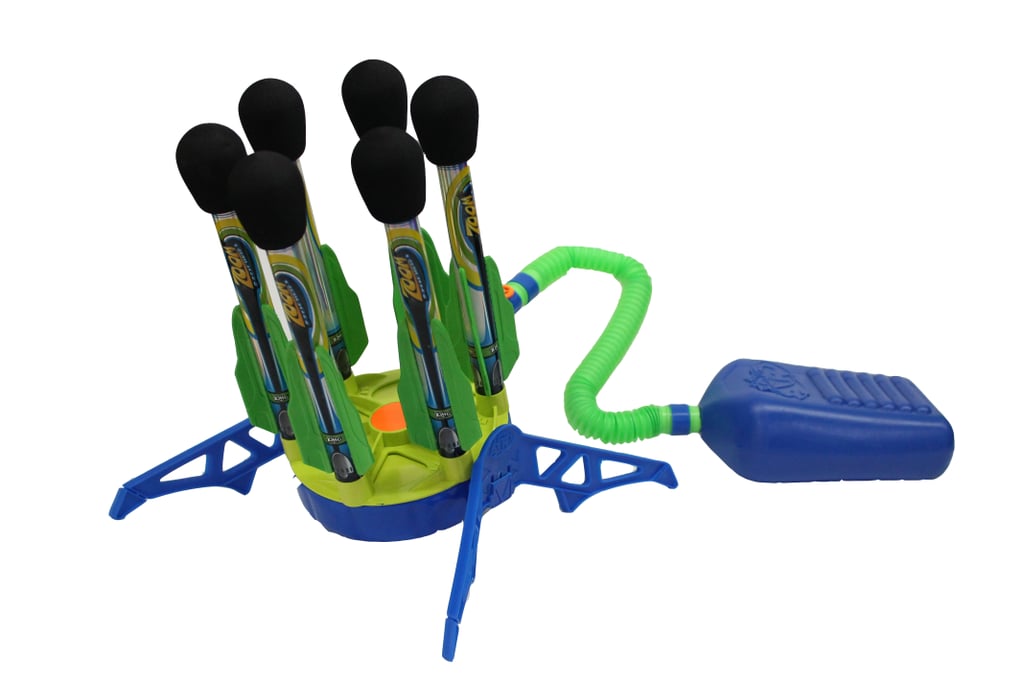 Stomp rockets are always at hit at the park – just take one and see. It's like the pied piper — as soon as kids see it they come running! The new Zing X6 Zoom Rocket [5] ($30) allows for even more stomping, as it holds up to six rockets and blasts them off in a rapid fire for even more fun!
Nerf Super Soaker Tri-Strike Crossbow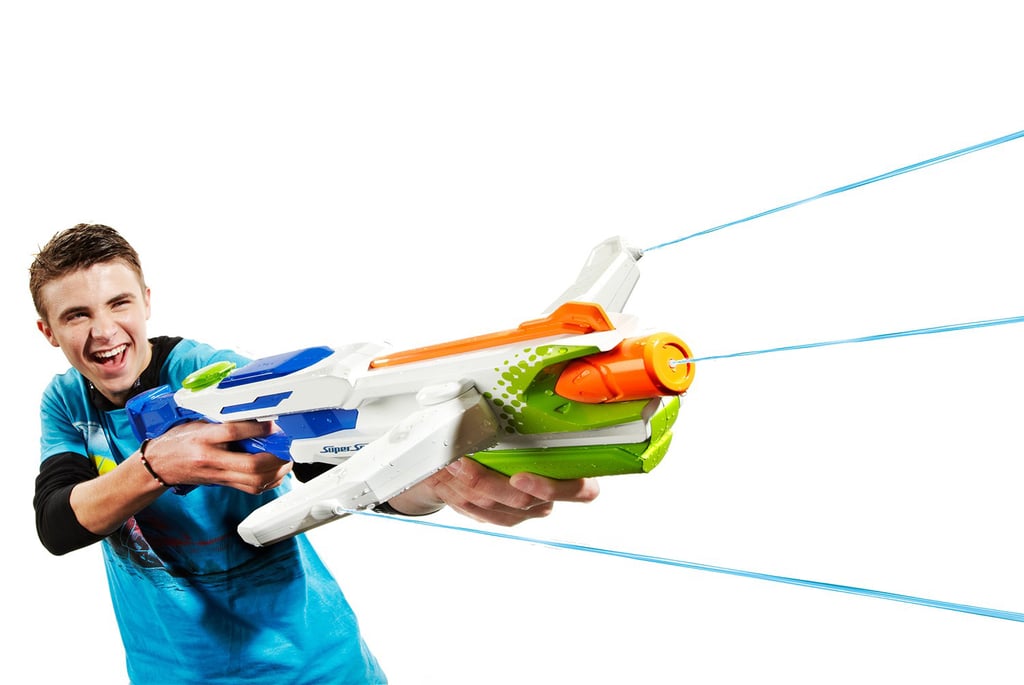 What's better than a water gun that streams a steady flow of water? A water gun that streams three! That's just what Nerf's latest addition to the Super Soaker line does. The Nerf Super Soaker Tri-Strike Crossbow [6] ($25) gives users the option of shooting from one or three points making it more fun than ever!
Razor Jr. Kuties Scooter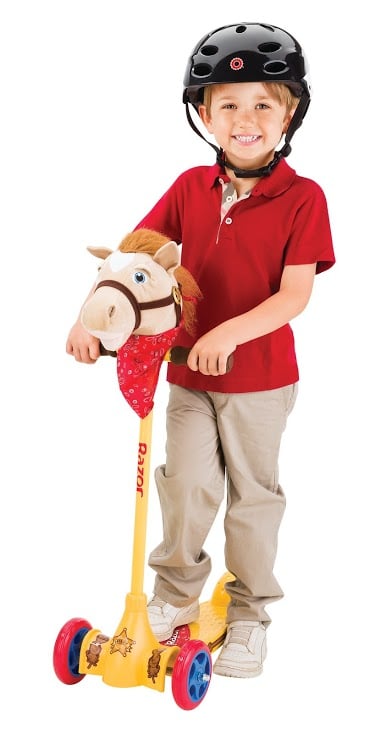 Scooting has never been quite so cute! Razor's new Razor Jr. Kuties Scooter [7] ($45) is more than just a beginner's scooter — the stuffed animal comes out giving kids a hobby horse to play with in addition to the ride-on toy.
Crayola Chalk Grab & Go Games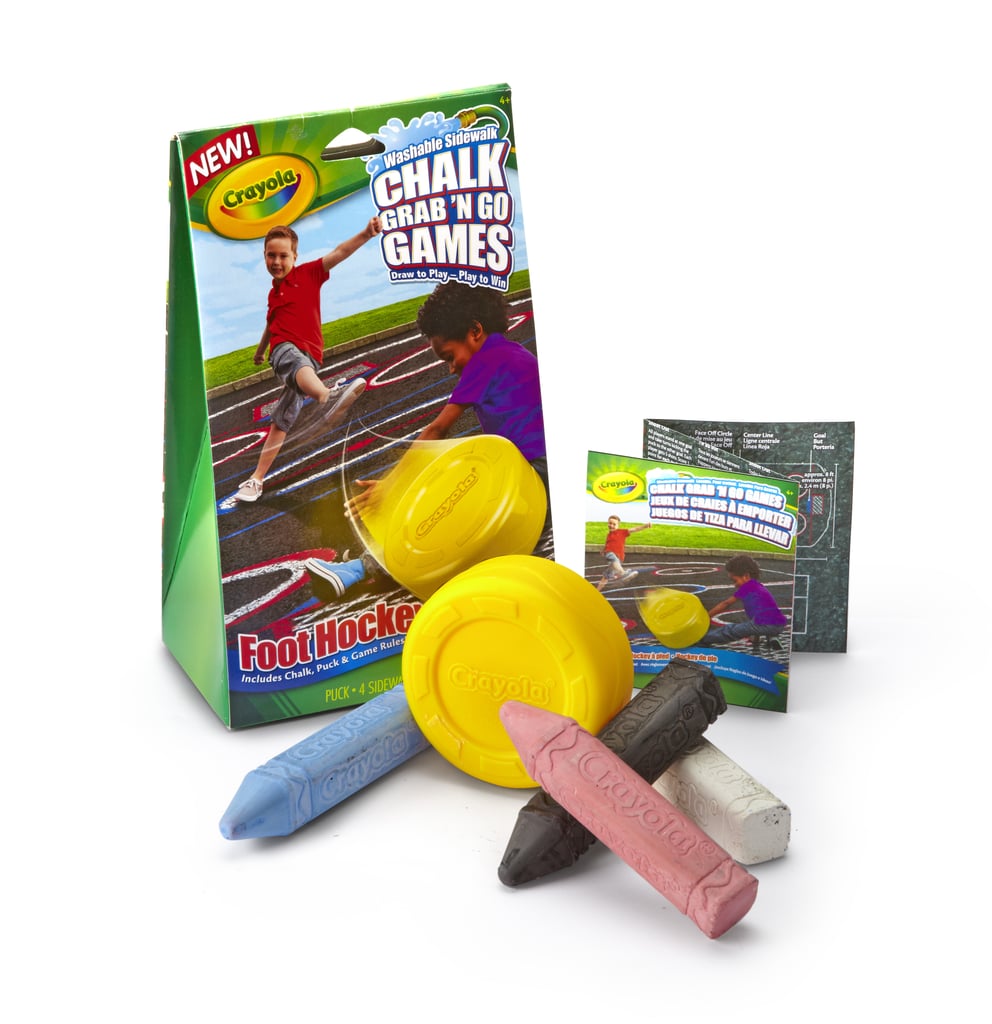 If you see chalk-covered sidewalks as a sure sign of Summer, you're going to love Crayola's newest iteration of the popular pastime. Crayola Chalk Grab & Go [8] Games ($7 each) are packs of washable chalk and games that toddlers on up can enjoy. Available in four versions — Bean Bag Toss, Foot Hockey, Chip Shot Golf, and Obstacle Course — they're the perfect size to fit under your stroller or in your bag so you're always ready for a pick-up game!
Razor Jr. Twisti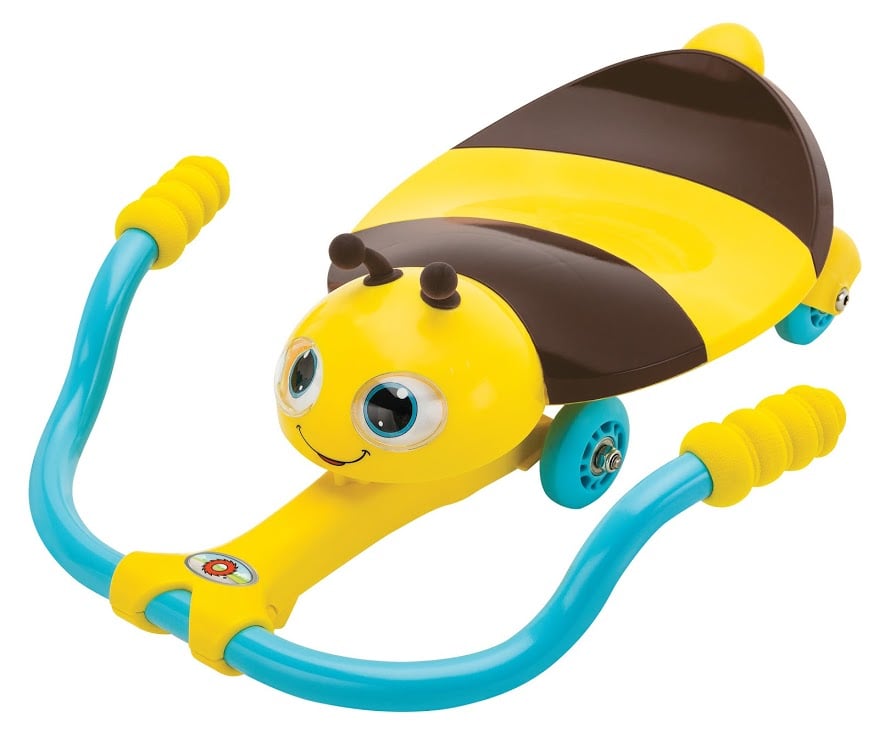 A pint-sized version of Razor's Crazy Cart, the kid-powered Razor Jr. Twisti [9] ($40) will twist and turn your tot around the neighborhood.
Nerf Bash Ball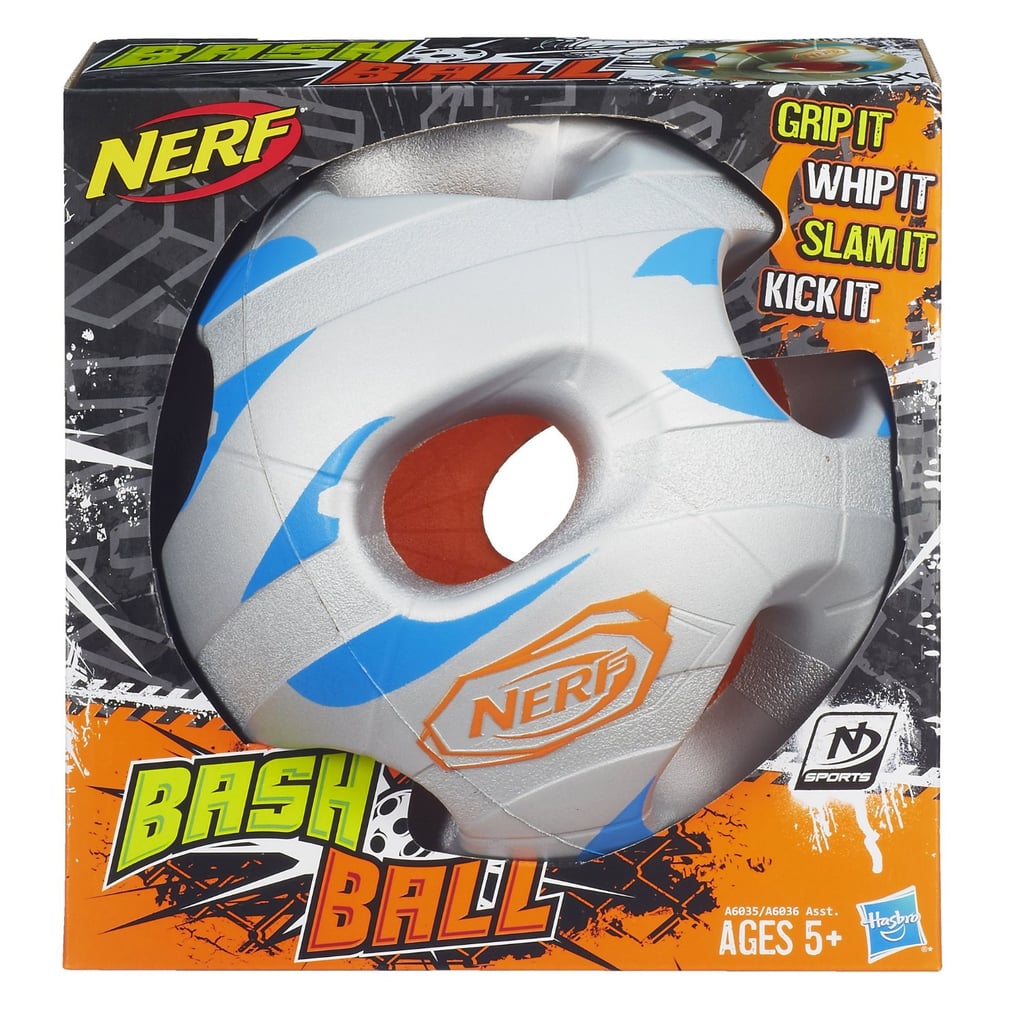 At first glance, Nerf's new Bash Ball [10] ($13) looks like an ordinary ball. But it is lighter, easier to manage, and a lot more fun than any ball we've ever played with (hint: it's great for playing dodgeball).
Fuze Cyclone Water Blaster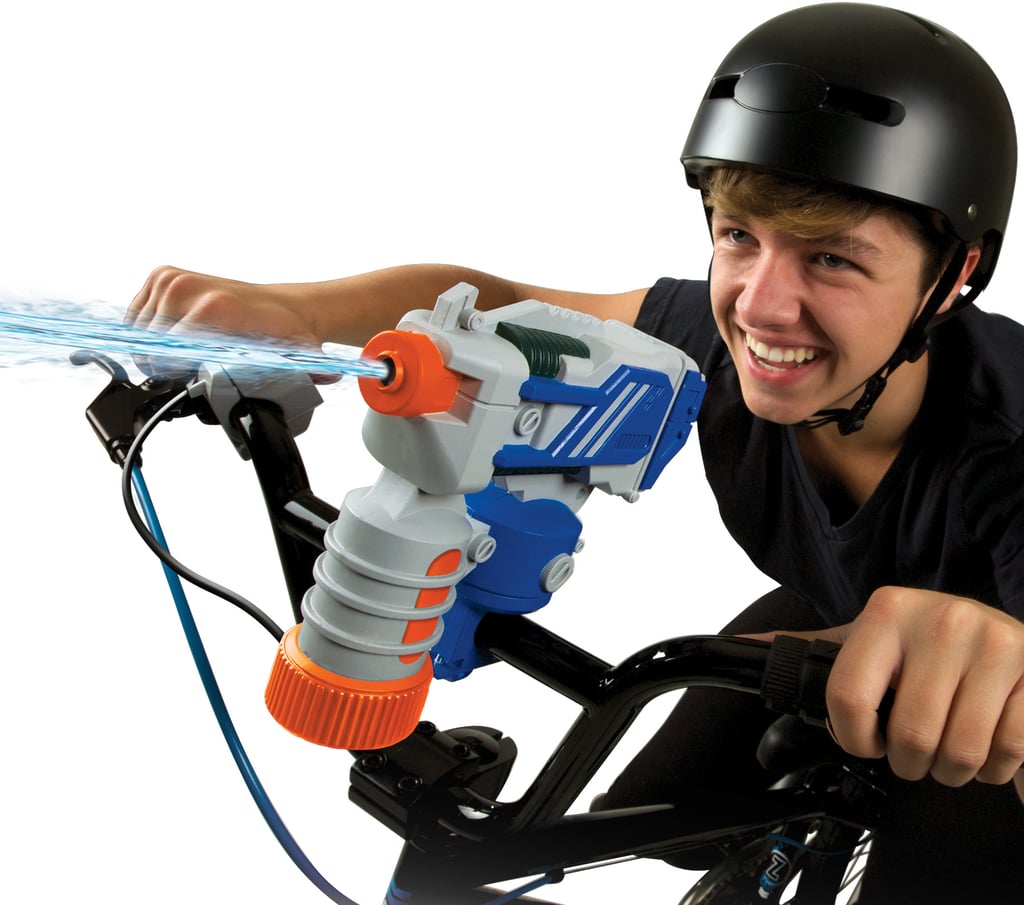 An innocent bike ride takes on a whole new meeting if Fuze's
Fuze Cyclone Water Blaster is attached to your tot's ride. With controls attached to the bike's handlebars, kids can start water fights by shooting water up to 25 feet.
Little Kids' Teenage Mutant Ninja Turtles Splash Out Ball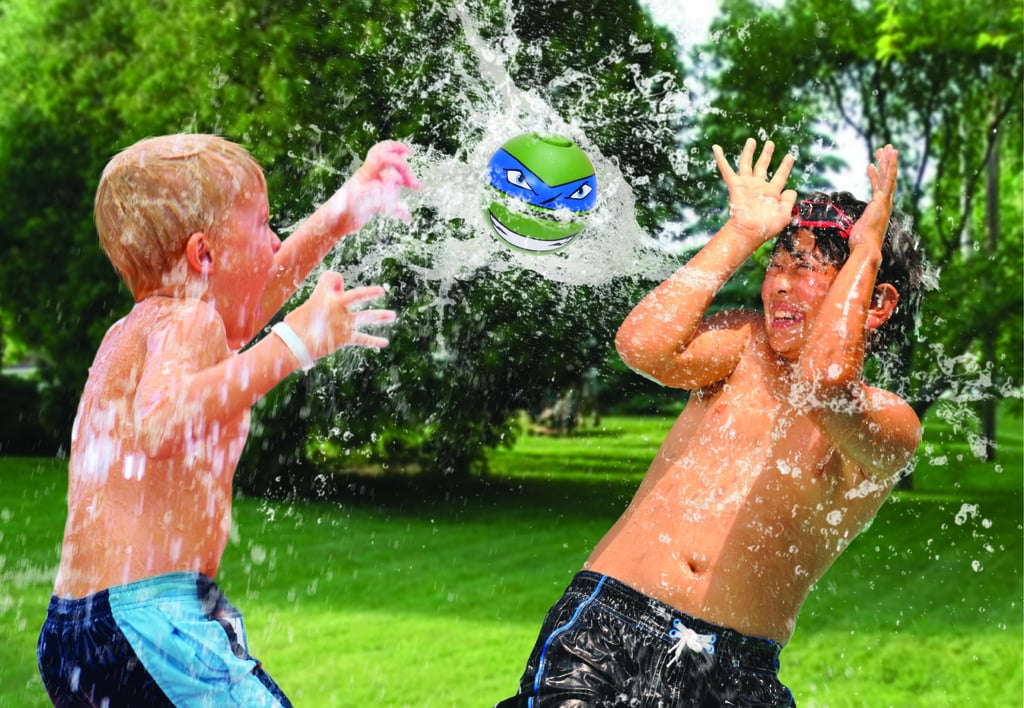 How much fun does Little Kids' Teenage Mutant Ninja Turtles Splash Out Ball [11] ($13) look? Just fill it with water, start passing it around (à la hot potato), and try not to be the one it splashes on!
Hot Wheels RC Street Hawk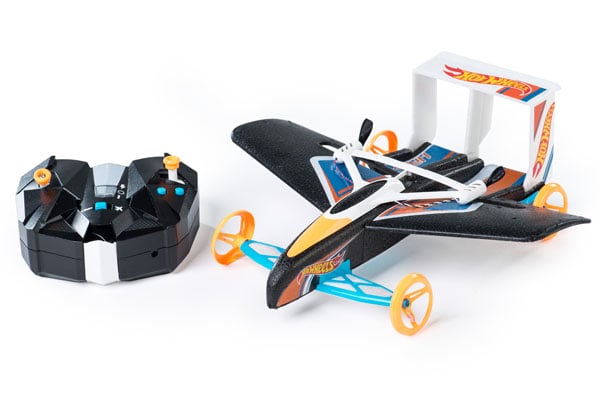 Hot Wheels moves off the track and into the air with their first-ever flying toy. The Hot Wheels RC Street Hawk (coming soon) is battery operated and flies up to 200 feet in the air. Light as a feather, it operates just like a remote-control car but does so off the ground!
Fuze Bike Bubbler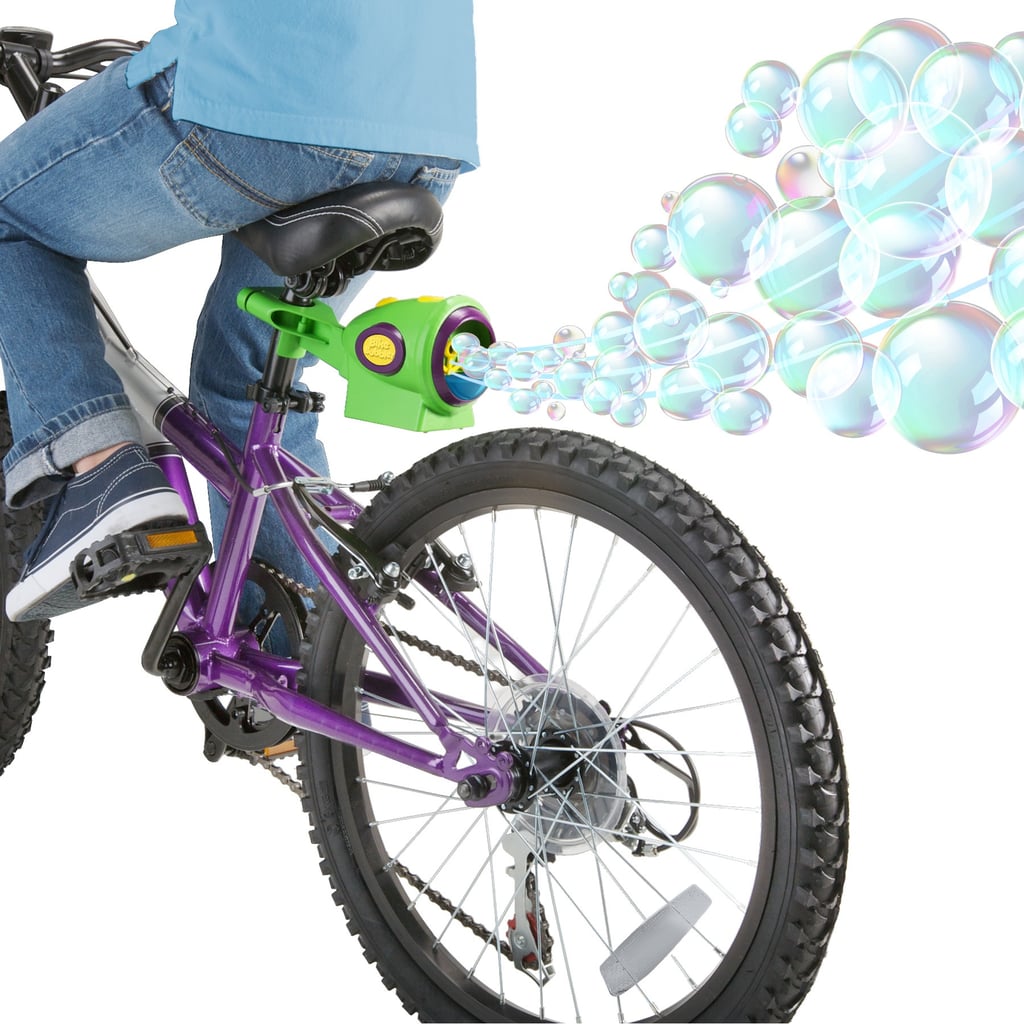 Forget a trail of smoke in your child's wake, now they can spew bubbles! Fuze's new Bike Bubbler [12] ($15) is just one the cutest bike accessories we've ever seen.