Suri Cruise and Harper Beckham Style
Suri Cruise vs. Harper Beckham: Who Was the Best-Dressed Tot of the Year?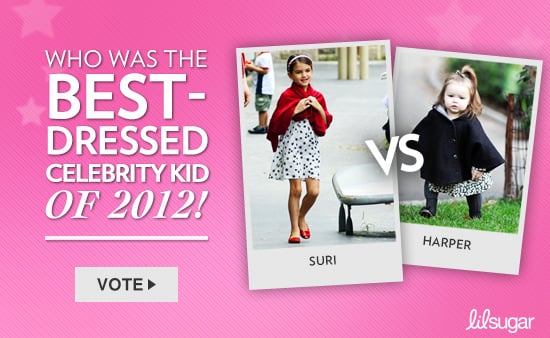 The Best-Dressed Celebrity Kid of 2012 bracket is well under way, and it's become a showdown between two tots with some pretty impressive closets. Longtime favorite Suri Cruise continued her stylish ways this year, pairing a number of sundresses with ballet slippers and cardigans for her jaunts throughout NYC. But newcomer Harper Beckham has proven to be a sartorial threat with her designing mama dressing her in plenty of French designer labels for her trips around the world.
Who'll be crowned the best-dressed tot of the year? That's up to you! Be sure to fill out your bracket today to vote for your favorite kiddie style setter of the year!
Vote Now!