Suri Cruise Has an iPad
Is It Crazy That Suri Cruise Has Gone Tech With Personal iPad?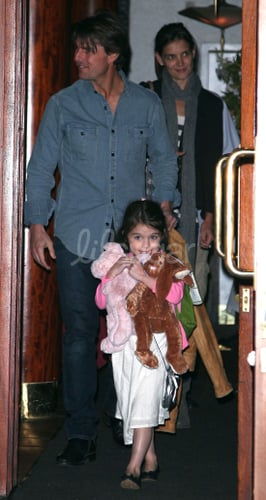 Suri Cruise is an "it" girl so is it any surprise that she's also well-connected? The 4-year-old daughter of Tom Cruise and Katie Holmes, famous for wearing the hottest designer high heels, kept busy with her personal iPad ($500-$830) while dining out recently. Like many of her peers, the child was taken with an art application. Parents are fans of iPads because the gadget's large screen makes for good reading, and there are a myriad of educational, creative, and entertaining apps to keep kiddos occupied. Lots of moms hand their iPhones over for their youngsters to play with or spend a few hundred dollars on a portable DVD player or iPod — is this any different?