Surrogate Mother Sues After Being Asked to Abort 1 Triplet
The Reason 1 Pregnant Woman Is Suing to Stop Forced Abortion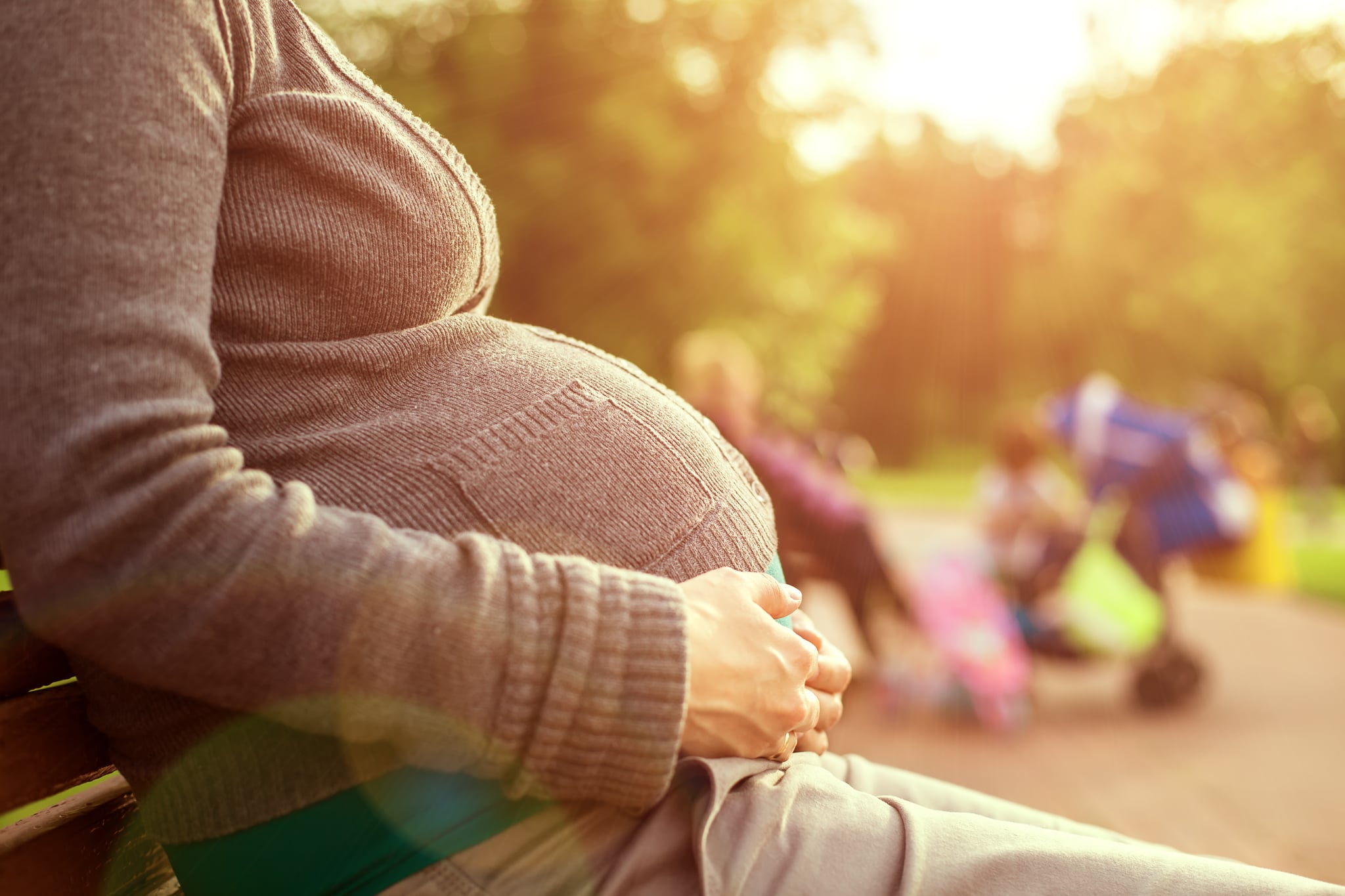 You can reduce a sauce in cooking, you can reduce waste by recycling, and apparently, one dad-to-be says you can "reduce" the number of children you're getting via a surrogate through abortion. Melissa Cook, a 47-year-old mother of four, was asked to abort one of three triplets she's carrying as a surrogate to a single man in Georgia — the biological father of the babies — because he only wants two children. Cook — who is pro-life — has lawyered up and is fighting back.
Cook's dilemma began back in November when the intended father of the babies threatened to ruin her financially if she didn't comply with his requests, which he argued would be in breach of their contract. When Cook refused and offered to adopt the third child, the father backed off. However, the surrogate mother is still taking action in the form of a lawsuit against California's surrogacy law, as she feels it is unconstitutional.
"I no longer view surrogacy arrangements in the same favorable light I once did. Children derive a special benefit from their relationship with their mother," Cook told The NY Post. Her lawyers filed a 47-page complaint stating "the contract with the biological father and the California surrogate law it relies on violate due-process and equal-protection rights under the US Constitution."
The lawsuit also claims that though she shares no DNA with the babies, she is their legal mother and should be able to file for custody of the "rejected" triplet. However, according to the father's lawyer, he now intends to claim parental rights to all three children.
"They are human beings. I bonded with these kids. This is just not right," Cook said of the situation.