Switching From Bottle to Sippy Cup
When Did Your Tot Give Up the Bottle For Good?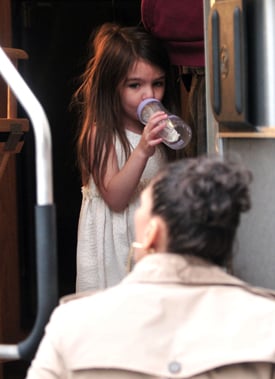 Bottoms up! Doctors have long advised parents to make the switch from bottle to sippy cup around a tot's first birthday, but now they have a research behind them.
In a new study in The Journal of Pediatrics, researchers found that kids who continue to use a bottle as their primary source of liquids at two years, and those who are put to bed with one, are 33 percent more likely to be obese at five-and-a-half years old. According to the researchers, lil ones come to rely on the bottles for comfort or convenience, rather necessity, "Prolonged bottle use may lead to the child consuming excess calories, particularly when parents are using the bottle to comfort the child rather than to address the child's hunger or nutritional needs."
Making the switch to a sippy cup can be an arduous task that some parents put off out of fear of their children giving up milk altogether. When did you make the switch?