Taser's Mobile Protectors Helps Parents Keep Tabs on Kids
Taser's Mobile Protector: Kid Friendly or Are You Kidding?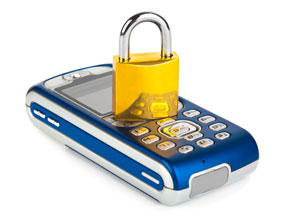 Parents who wish they could be flies on their kiddos' walls may be equally curious about their child's cell phone habits. If mom and dad are concerned about their youngster's conversations or texting habits, they can now keep tabs on them with the help of Taser's Mobile Protector. With the use of her own mobile phone or computer, mommy can monitor incoming and outgoing calls, messages, texts, images, videos, and even block certain numbers. For the particularly interested parents, there is an option to listen in on a conversation, though their presence is announced to everyone on the call. And if the child is turning into a chatty Cathy at the wrong times, mom and pop can disable the phone for certain time periods. Can you say quiet family dinner?
So tell mommy, do you agree with the Taser chairman and cofounder Tom Smith when he said, "Basically we're taking old fashioned parenting and bringing it into the mobile world." Or do you think this is parenting gone too far?