Tasting Baby Formula
Have You Taste Tested Formula?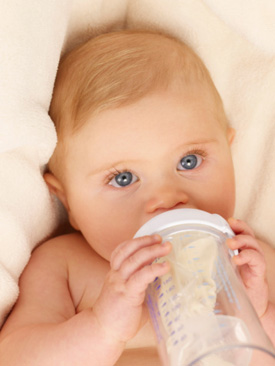 "It's like Coke vs. Pepsi." That's how my son's pediatrician explained the differences between leading baby formula brands when I decided to wean my tot. With ingredient lists that look the same and ads claiming that the two have similar benefits, it was a virtual toss up when I stood in the baby food aisle at my local drugstore. In the end, I went with the one I had a coupon for and the rest, as the say, is history.
While the $3 off coupon sealed the deal for me, other mamas take a more scientific approach to choosing their lil one's new source of nutrition. A weaning mama recently told me that she is in the process of conducting a taste test to determine which tastes most like the breast milk her wee one is used to drinking. Fifty-four percent of LilSugar readers told us they tasted their own breast milk. Can the same be said for formula?