Tattoo T-Shirts For Kids
TotTude Tattoo-Sleeve T-Shirts For Kids: Ga Ga or Gag?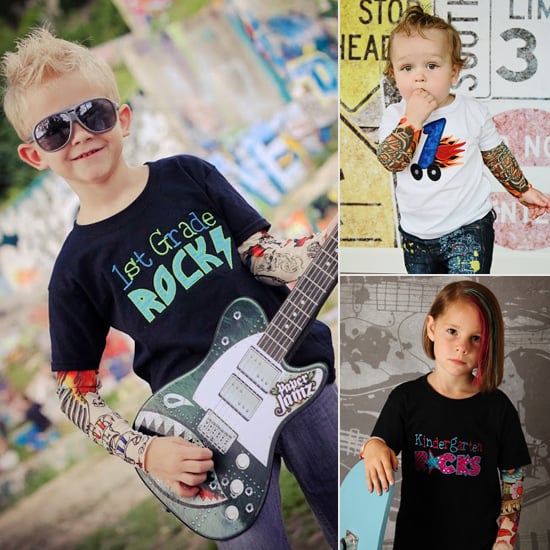 We have to admit, we did a total double take when we first spotted photos of TotTude's Tattoo Sleeve Tees on Etsy. We've seen plenty of temporary tats for kids, but an entire arm's worth!? Luckily, we quickly learned that they're not the real deal and instead just an incredibly realistic take on the grown-up trend of having an entire arm's worth of tattoos (or a "sleeve").
TotTudes is the brainchild of a professional children's photographer and mother of four who was tired of seeing the same outfits on the little subjects of her shoots. Inspired to do something a bit more edgy, she came up with her own line of rock-'n'-roll-inspired childrenswear, the centerpiece of which is the sleeve tee. The shirts range from $24-$35 and come in sizes for infants through big kids. What do you think? Would you let your kids rock a tat tee?