Tax Breaks For Children
4 Tax Breaks Every Mom Needs to Know About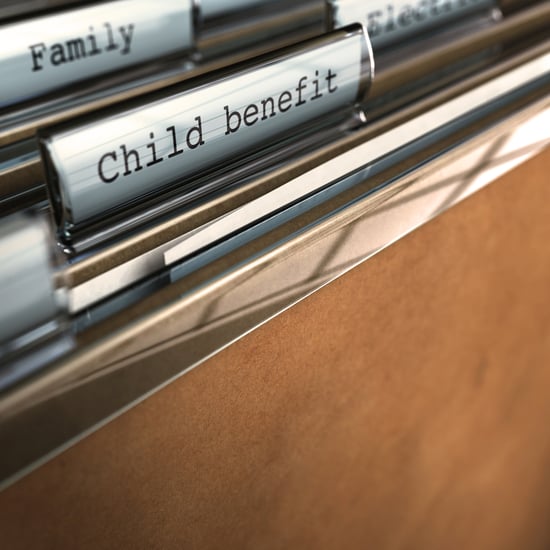 Tax day is approaching, and if you haven't yet filed, you might want to brush up on tax credits you're allotted, especially if you're a mom. After all, taking care of children is a full-time job that may leave barely enough time for the practical obligations such as taxes. Don't sweat; Lisa Greene-Lewis, lead CPA at the American Tax & Financial Center at TurboTax, is here to save you minutes in your day. Here are some tax deductions and credits that are easily overlooked by parents.
Dependency Exemption
"In 2012, you can claim a tax deduction of $3,800 for each dependent child, relative, and maybe even a friend that you supported the entire year. For 2013, the deduction increases to $3,900. These exemptions reduce the portion of your income that is subject to federal tax. If you are in the 15 percent bracket, this will save you $570 per dependent for 2012, and at 25 percent, $950 in 2012. The higher your tax bracket, the more each dependency exemption saves you."
Child Tax Credit
"You may also be eligible for a tax credit, which is even better than a deduction, since it reduces your taxes dollar for dollar. The Child Tax Credit is an additional $1,000 credit you may be able to claim for children under 17. For married couples with income over $110,000 or $75,000 for a single parent, the credit phases out."
Read on for more.
Child and Dependent Care Credit
"Child care is pricey, but can be mitigated with this credit. If you are working or actively seeking work and you pay child care for a dependent under the age of 13, you can claim the Child and Dependent Care Credit.
This credit is a dollar-for-dollar reduction of your taxes, based on your child care expenses. The credit ranges from 20 percent to 35 percent of $3,000 for one child or $6,000 for two or more children, depending on your income, and may be worth a credit up to $1,200. Nursery school, after-school programs, day care, and even Summer camp are all qualifying expenses."
Earned Income Tax Credit
"There's a special credit called the Earned Income Tax Credit available if your wages or self-employment income fall below a certain level. The amount of Earned Income Tax Credit you're eligible for depends on your income, and although you don't have to have children to be eligible for the credit, having children helps you get a bigger credit.
For 2012, if you have three or more children, you can earn up to $45,060 and qualify. With just two children, that drops to $41,952. Only one child, your earnings and adjusted gross income can't top $36,920. The credit you may receive ranges from a maximum of $5,891 if you have three children, to $475 if you have no children. Unlike other tax credits, the Earned Income Tax Credit is refundable, so if the credit is greater than the tax you owe, the IRS will send you the difference."