Teach Boys to Sit or Stand While Peeing?
Did You Teach Your Son to Sit or Stand While Peeing?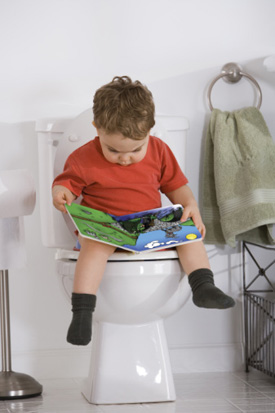 Pop a squat or stand and stream? Tots decide when they are ready to give up the diaper, but parents figure out how their boys will learn to pee. The American Academy of Pediatrics suggests training boys to sit on the potty so there is no confusion between urination and bowel movements. Many moms prefer to teach their sons to stand so they can pee like their fathers, and do so faster. How did you train your son to use the toilet?