Teacher Dies From Flu February 2018
A Second-Grade Teacher Has Tragically Died From the Flu About a Week After Falling Ill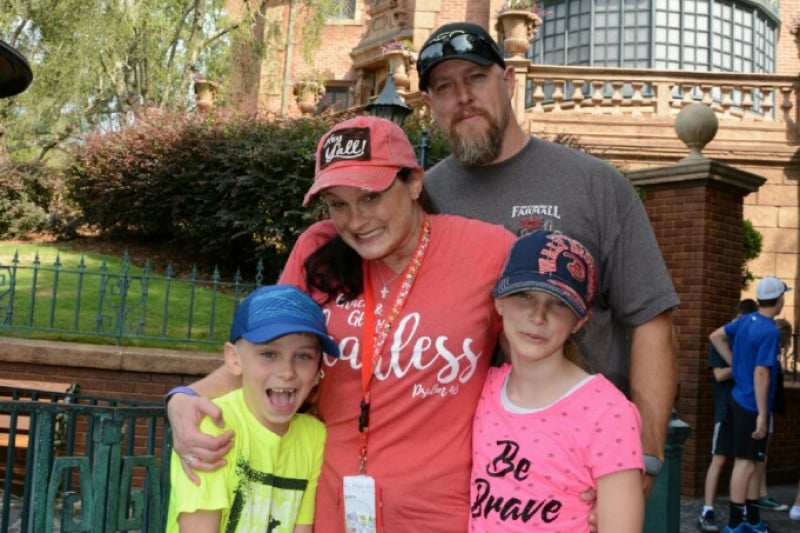 A 38-year-old second-grade teacher in Fort Worth, TX, has died of complications from the flu. About a week after Heather Holland became ill with the flu, she was going to pick up flu medication, but her husband, Frank, said she "felt the $116 copay was too high," so when he found out, he bought it for her. But things had worsened, and Heather passed away on Feb. 4, the Weatherford Democrat newspaper reports. Heather leaves behind her students, husband, a 10-year-old daughter, and a 7-year-old son.
The elementary school where Heather taught, Bose Ikard Elementary, has shared its condolences, writing: "This is a sad time for our WISD family, especially for those who knew Mrs. Holland as a friend and colleague. Heather was an outstanding educator. She had been a member of the Ikard family since 2014 and touched the lives of many students, parents, and staff members."
Heather's family has set up a GoFundMe page to help with medical bills and funeral expenses, and anything raised above the $15,000 goal will go toward her children's college tuitions.
The creator of the page shared touching words about Heather, saying: "Heather was an incredibly amazing woman who loved her family (they meant the world to her). She was an avid reader and shared this love with her children, her family, and her students. She always taught 'do unto others as you would have done to you,' and made sure kindness, manners, and humility were in everything she did (both in words and actions.) She would be humbled by all the well wishes and concerns."
This year's flu season is exceptionally bad, especially for children and the elderly, and the CDC has issued a warning against 2018's dangerous strain. Both young kids and parents have died as a result of the flu this year, so it's critical to take care of yourself and look for symptoms.