Teen Beauty Products
9 Top Beauty Finds For Tweens
As a child, she played with your makeup and pretended to get ready for a fancy affair. Now your little girl is a full-grown tween who wants her own set of beauty products. Though you're hesitant to buy her makeup, there are plenty of products that make her feel like an adult without looking like one. From essential foundations to fun hair dyes, here are nine beauty finds that your tween — and you — will love.
Topshop PH Reactive Lip Tint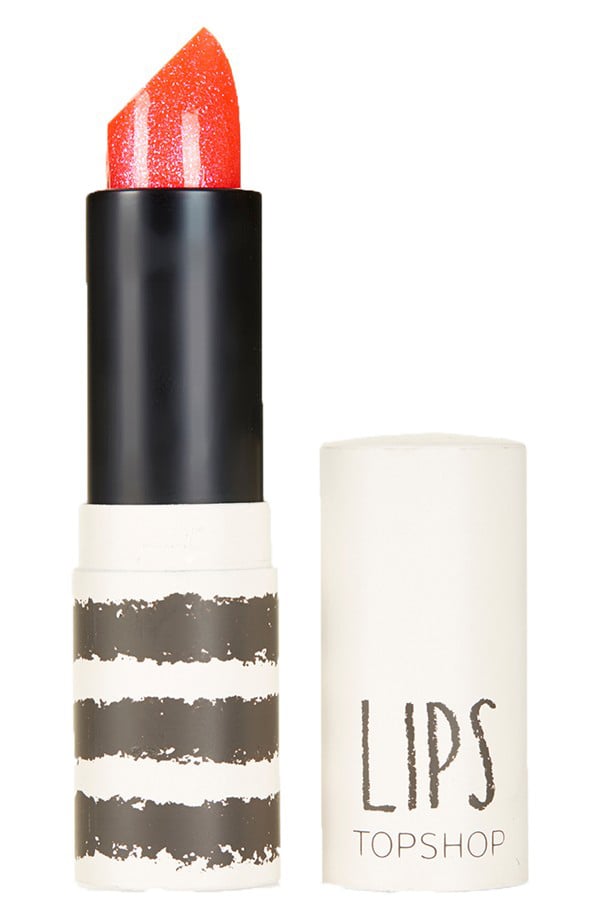 Before she rocks red lips, have her try Topshop's neutral shade ($18). The lipstick contains PH-reactive pigments, which self-adjust to a shade that works with your daughter's skin tone.
Maybelline Fit Me Shine-Free Foundation
Great makeup starts with a good base. Maybelline's Fit Me stick ($7) creates a shine-free foundation in a few strokes. It's also perfect for covering the inevitable pimples.
Joy to the Girls
Forget YouTube tutorials. Joy to the Girls eye shadow kit ($46) contains a how-to guide for creating the perfect eye for day and nighttime looks.
Keep reading for more tween makeup ideas.
Essie Sleek Stick Nail Applique
Help her achieve one-of-a-kind nail art without all the work. Unlike polish, Essie's nail appliques ($10) won't chip and last longer than a regular manicure.
Hot Huez
One of the hottest trends of 2013, hair chalking adds color and a little edge to your daughter's locks. Hot Huez ($10) makes the process easy with a press-and-slide applicator. And the removal is even easier. One wash clears out all the color.
Coach Poppy Citrine Blossom Perfume
Skip the pop star perfumes, and give your daughter a more sophisticated scent. Coach's Poppy Citrine Blossom ($65) blends fruits and flowers for a fresh yet subtle fragrance.
5-Shade Tinted Balm Wand
Sephora's balm wand ($12) makes it easy for girls to change their lip color without carrying multiple tubes. It is also a great way to slowly transition her from nude to bold shades.
Clarisonic Mia2TM Amethyst Radiance Collection
Makeup clogs pores, which can cause acne and other unwanted skin conditions. Clarisonic's radiance collection ($150) includes a professional skincare brush and three cleansers that remove residue and create a flawless complexion.
Fur Gray Snow Leopard Beauty Pouches
Now that she has her supplies, she needs a place to store them. Pottery Barn's faux-fur pouches ($29 for two) are a fashion-forward way to bring beauty essentials wherever she goes.