Teen Graduates While Waiting For Heart Transplant
Teen Waiting For New Heart Graduates From Hospital Bed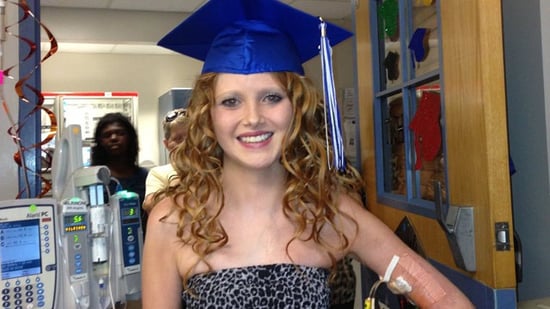 An 18-year-old Florida teen waiting for a heart transplant may not have been able to attend her prom, but thanks to Streetlight, a nonprofit peer support group organization, she got to participate  — virtually — in her high school graduation. Using five streaming cameras, Taylor Haberman was recognized by the principal of Bartram Trail High School and even "walked" across the stage with the help of her sister — who held up the image of Taylor on her iPad to accept the diploma, Good Morning America reports.
Haberman has been waiting for a heart transplant for six months at UF Health Shands Hospital for Children in Gainesville, FL. She was born with a congenital heart disease, and her condition worsened in her junior year of high school, preventing her from participating in traditional high school milestones.
When that happened, Taylor's family as well as members of the Streetlight team decided to see what they could do to help lift Haberman's spirits and organized the virtual graduation.
"Streetlight and Bartram [Trail High School] stepped in and made it all happen yesterday," Haberman says. "I'm blessed that everybody has made it as much of a senior year as possible."