Are These Teen Lounges Over the Top?
Luxury Home Renovations Keep Kids Safe at Home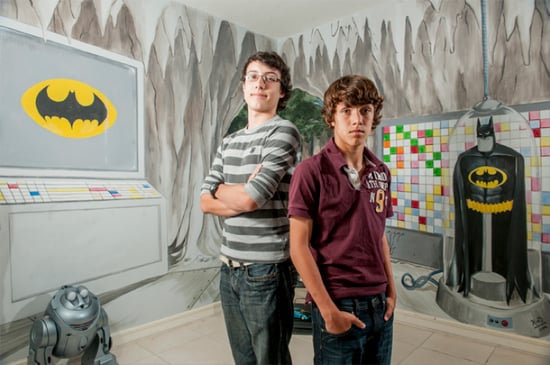 Would you invest in an at-home DJ mixing studio for your kids? As the Wall Street Journal recently reported, parents are increasingly pouring thousands of dollars into home renovations that include special features for teens and tweens. The goal is to encourage kids to spend less time on electronic gadgets and more time at home where there is some supervision — thus keeping them out of trouble, parents say.
For instance, design and construction advisor Chris Pollack recently completed a $750,000 renovation on a Manhattan townhouse that included a 1,000-square-foot teen suite with ping-pong and billiards tables, a recording studio, a kitchen, and a theater for movies and video games. He has also designed several security camera-equipped homework rooms, "so parents can keep an eye on computer usage." Similarly, Linda and John O'Hara have equipped the 1,000-square-foot guest wing of their St. Louis home with 16 beds to accommodate teen sleepovers.
Although these renovations may sound extravagant, the parents who are springing for them argue that the features are a sound investment. Not only do they provide peace of mind, they are often easily converted back into an adult space once the child leaves the nest.
"[Teens and tweens] just needed their place to hang out and be kids," says Lee Lovely, who built a comic book-inspired lounge for his two sons. "And the adults probably need the space and tranquility as much as they do."
Source: Wall Street Journal