Test to Determine Possibility of C-Section
Would You Want to Know If You're C-Section Bound?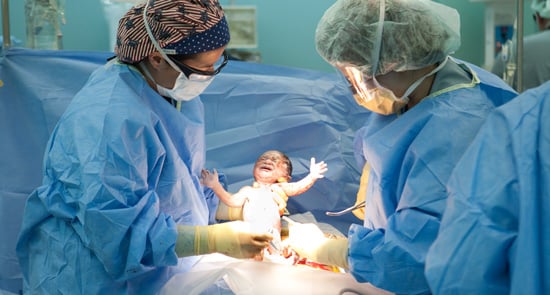 Waiting for a c-section? Get in line! According to the National Institutes of Health the c-section rate – which currently stands at 32 percent – doesn't show any sign of slowing down. Scientists are predicting that the upswing will continue to rise for the foreseeable future. But women who go through the long process of labor, only to end up delivering via surgery, may be able to bypass the hours of contractions in the future. Researchers in Sweden have developed a test that measures levels of lactic acid in the womb. When high levels of the acid are present, contractions slow down and a laboring mama is usually rushed into the operating room. With the test, doctors plan to identify c-section candidates earlier in the delivery process.
Would you want to know if you were destined for a c-section before you ever began labor?