Testing Positive For Group B Strep While Pregnant
Did You Test Positive For Group B Strep During Pregnancy?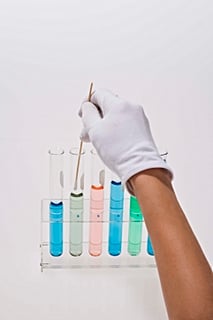 Expect plenty of tests while pregnant! Between the 35th and 37th week of pregnancy, moms-to-be usually have a group B strep (group B streptococcal infection) test. It's a bacteria found in the intestine, rectum, or vagina. While a woman might not be affected by it, her newborn can become infected during birth. According to WebMD:

Group B streptococcal (group B strep) infection is a serious bacterial infection that is a leading cause of death and disability in newborns. In the 1970s, about half of newborns with group B strep infection died. Today, due to early recognition and aggressive treatment of the infection, far fewer cases end in death.
To prevent the group B strep from spreading from parent to child, the mom is given antibiotics prior to the birth. Did you deal with this?