Thanksgivukkah Ideas For Kids
Pin-spiration! 5 Boards to Follow For Last-Minute Thanksgivukkah Inspiration
Are you ready for one of the greatest holiday mashups of all time? Tomorrow is Thanksgivukkah, the first time in recent memory that Hanukkah and Thanksgiving fall on the same day and the last time it will happen in our lifetime. With that in mind, parents are going all out in planning fun Thanksgivukkah meals. Not quite sure how to celebrate? Never fear, Pinterest is here! We've rounded up five of the best Pinterest boards for fabulous Thanksgivukkah inspiration.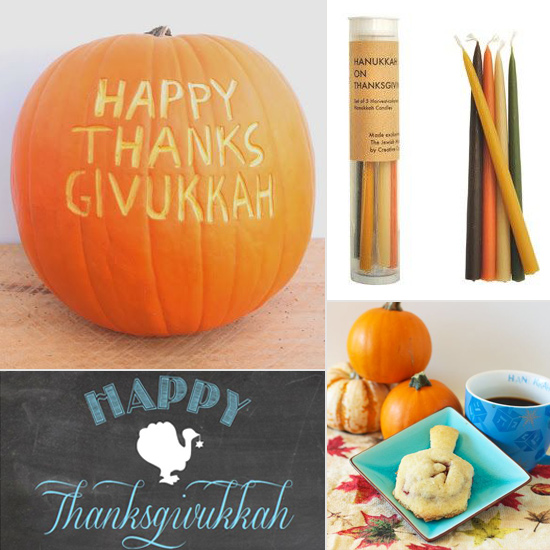 We've loved Sucre Shop's wooden Hanukkah spoons since we first laid eyes on them, so it's no surprise that its Thanksgivukkah board is full of stylish finds. From table-setting ideas to sweet recipes, this board is a great source for some classic holiday style with a modern twist.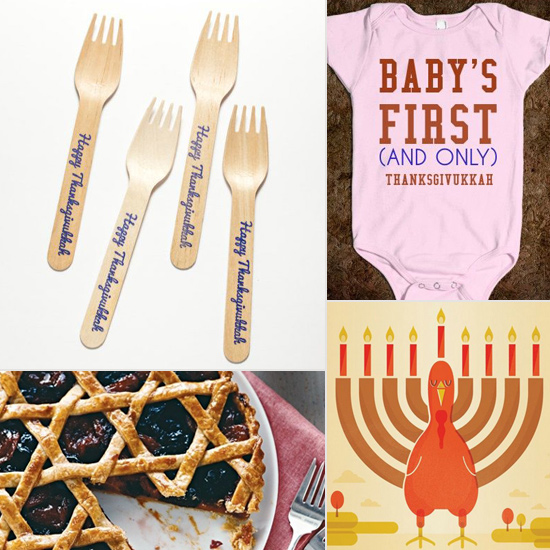 We love a board with a sense of humor, and Happy Teacher's Thanksgivukkah board is full of fun ideas for kids. With craft projects, cute clothing ideas, a few recipes, and more, this board is perfect for parents looking for a few last-minute ways to commemorate the day.
Keep reading for more Thanksgivukkah inspiration!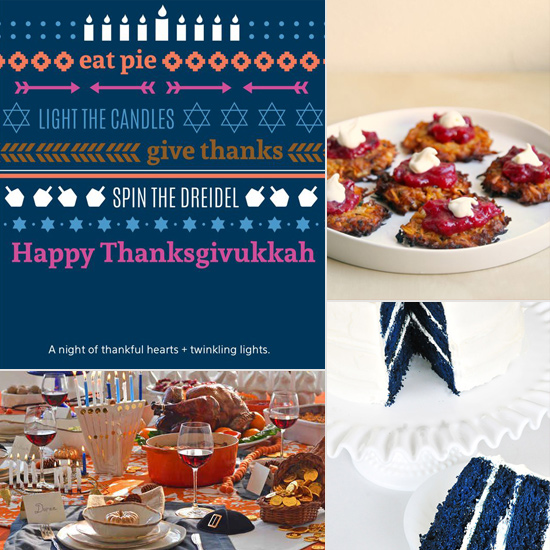 Red Stamp's app creates some of the cutest personalized cards and invitations, so we knew it'd have a fun Thanksgivukkah board. Filled with pretty recipes, table inspiration, and some great infographics, this is the board you'll want to visit to get inspired.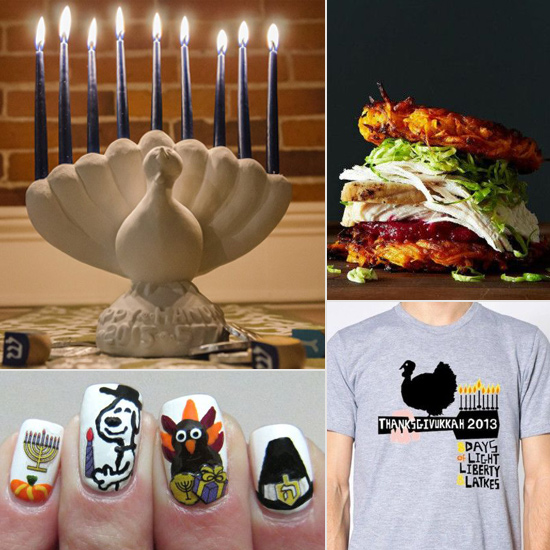 The most thorough board we've seen, Jewish Boston's Thanksgivukkah board has everything you could ever want to know about the double holiday. Recipes, clothing items, songs, crafts, videos, and more, with 126 pins, this is your go-to board for a wide range of Thanksgivukkah ideas.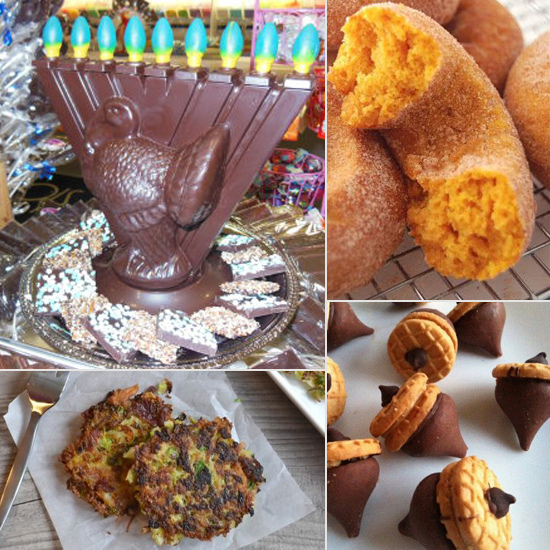 Recipes galore! It's not too late to add some Hanukkah to your Thanksgiving menu, and Reform Judaism's Thanksgivukkah: A Once-in-a-Lifetime Holiday board is full of great ideas. Sweet potato doughnuts, savory curried-coriander pumpkin latkes, a challurkey, and more: this is your source for updated menu ideas.