Things to Do Before Baby
Your Prepregnancy Bucket List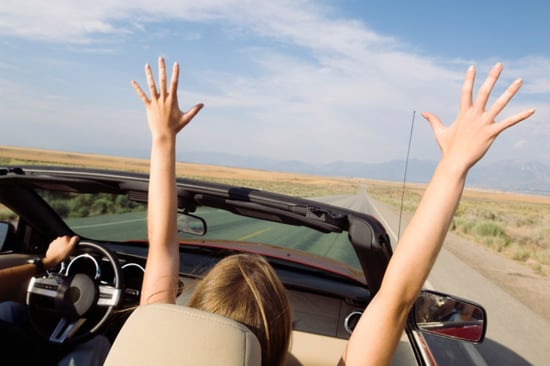 If you're starting to think about getting pregnant, you've probably heard plenty of advice on all of the things you should be doing: getting your finances in order, taking prenatal vitamins, learning your company's maternity leave policy . . . but what about the fun stuff? The trips you want to take, and the splurges you want to make? We've come up with the ultimate bucket list of all the purely selfish, indulgent things that you should enjoy before you become pregnant, because oh baby, is your life about to change!
The Trip of a Lifetime If there's a vacation destination that you and your significant other have always talked about traveling to, but deemed too expensive, far away, or impractical, now's a great time to splurge and go for it.
Adventures Always dreamed of skydiving, mountain climbing, or taking flying lessons? Take the plunge! Once women become mothers, their mindsets are apt to change, and a sense of responsibility often outweighs that of adventure.
Get in Your Girl Time While being a mom doesn't mean that you'll have to cut ties with your girlfriends, it sometimes does make fitting in plans (especially evening plans) a lot more challenging. Take advantage of this time, and enjoy going out with your girlfriends. Stay out an hour later than you'd planned, have another glass of wine, and enjoy their company.
Culture Vulture If you count leisurely afternoons perusing art galleries or scoring tickets to the hottest show in town as favorite pastimes, soak it up now (and continue to do so once you get pregnant!) Once "me time" means having to hire a babysitter, you may find yourself hesitant to devote three hours of your day to checking out an exhibition or show.
Spread Out Depending on where you live, your soon-to-be nursery space may be the only cherished "free space" in the house or apartment. If you're currently using it as a guest room, take advantage and invite out-of-town friends and family to come spend a weekend before that queen-size bed is replaced by a crib!
Indulge in Something You Deserve Whether it's a spa day, a pair of shoes, or a completely superfluous kitchen gadget, go for it now. Babies need lots of stuff . . . tons of it, in fact. And then there's college savings to start planning for. This may be your last time to spend on yourself without feeling guilty, so treat yourself — just this one time. We promise we won't tell!
Encourage Your Husband to be a Little Selfish as Well If you're thinking about a baby, you're probably not in this alone. The hypothetical little person that you can't stop thinking about is going to have a huge impact on both of you. So encourage your husband or partner to buy the new TV, join that basketball league he keeps talking about, or take a golfing trip with his buddies now.
Sleep Late It may not sound like a tremendous indulgence, but once you have a lil one to worry about, even the best laid plans for a great night's sleep are going to be put to rest. So if your weekend schedule allows it, go ahead, be lazy and love it.