Things Kids Can Do During Lent
6 Habits For Kids to Pick Up, Not Give Up, This Lent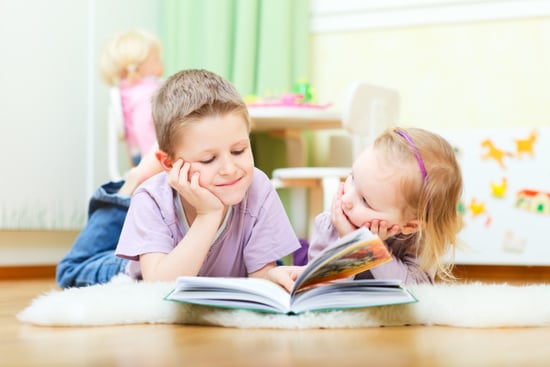 If your family observes Lent, your kids might be used to giving up things like sodas or video games this time of year. But no matter what your religion practices, why not encourage your kids to pick up good habits instead? They might even replace their old ways without directly realizing it and continue the streak well past the 40 days of Lent. Here, some positive ideas for any child to practice.
Volunteering. Start by picking a few kid-friendly volunteer opportunities (like tree planting) and asking your children which they are most interested in doing. This will make it more exciting because they'll feel like they have a say in the process. Make a family outing of it so everyone can join in on the activity.
Reading more books. Make a stop at your nearest library and sign your kids up for cards if they don't already have one or visit a local bookstore. They can either pick out books to read on a daily basis or you can enroll them in engaging read-aloud sessions.
Spending more time outside. Do your kids spend more hours staring at a screen than being outdoors? Ask them to set aside a certain amount of time before the sun goes down to enjoy the fresh air. They can shoot hoops with the neighbors or walk to the corner store with dad instead of driving.
Donating toys. Parting with toys can be hard, but explain that the ones that haven't been used in a while will make another deserving kid happy. They can either donate once in a while or every time they get a new toy.
Trying different foods. Picky eaters may not be easily persuaded to expand their taste buds, but stress that it's the only way for them to discover new favorite foods. Try focusing on healthy options like fruits, vegetables, or nuts.
Making a new friend. What kid couldn't use a new friend from time to time? Motivate them to expand their social circles by befriending someone who's new to the school or who's from a different group than they usually hang out with. Who knows — they might just find their new best friend.
Do you have any examples of your own?