Things Not to Say to Pregnant Women
7 Things You Should Never Say to a Pregnant Woman
Here's a post from our partners at BabyCenter! Every week, we bring you the best parenting and lifestyle stories from the experts at BabyCenter, including this post from Katherine Martin about phrases that should never be uttered to a pregnant woman.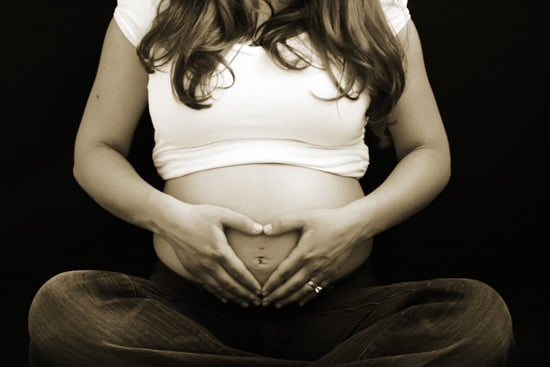 Pregnancy is one of those times in life, similar to having a newborn, where almost everyone you meet will offer some kind of advice or have a comment. Most of it is very sweet and it can be life affirming to see how much others care. However, some of the questions or comments can be insulting, stupid and even infuriating.
Related: 10 Things New Parents Don't Need to Buy
Part of it is curiosity, I'm sure. But still, there are certain things that just get frustrating and annoying to be asked about or expected to talk about, especially with strangers or casual acquaintances.
So, my list, aided by a discussion by the July 2012 Birth Club of the top 7 things not to say to a pregnant woman:
"You're HUGE!!!" — Poor Jessica Simpson was a lesson to us all about how judgmental people can get about a pregnant woman's weight gain. Just leave this unsaid.
"You're TINY!!!" — The opposite of "you're huge!", but it can still be worrying to be told you look abnormally small when growing a human. Sometimes this comment is well intentioned, but most pregnant women just want to be told they look healthy.
"You're just upset because of hormones." — This should be self explanatory, but if someone is upset the last thing you should do is minimize their feelings and blame them on hormones. Sure, it may be true sometimes, but pointing out someone is hormonal almost never goes over well for anyone involved.
"Is your husband/boyfriend/fiancé the father?" — Definitely do not ask this. Enough said.
"Your boobs/butt are huge!!!" — Just because a woman is gestating a baby doesn't open up every body part for comment. I remember being mortified when someone pointed out my boobs were huge and an entire room of people's eyes immediately went there. No need.
"Should you be eating/drinking that?" — My Starbucks is decaf, thank you very much or it's part of my daily allowed caffeine. Let's just all take a break from being the pregnancy police.
"Was it planned?" — This is the top thing not to ask because do you seriously want the answer? Are you looking to talk about birth control? Do you want details of the woman's sex life? Let's just all agree this question is extraordinarily personal and probably never in good tact to ask.
Well that sure feels better to get this all out there. Phew!
What would you add to the list of things not to say to a pregnant woman? Or how did you respond to any of these questions or comments?
More great reads from BabyCenter:
12 sweet teacher appreciation gifts
7 gifts for the mom who never shops for herself
How to keep your baby safe in the ER
7 delicious watermelon desserts
6 tech Mother's Day gifts that will make her go "awww"
Source: Flickr User molly_darling