Third Graders Help Teacher Tie the Knot
Third Graders Write Teacher's Wedding Vows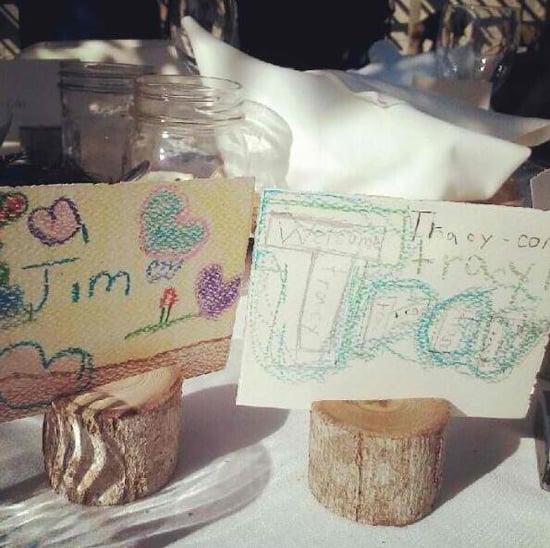 Young children often joke about "boyfriends," "girlfriends," and "getting married" to their classmates, but 22 third graders recently got to be part of a wedding ceremony in Annapolis, CA.
When teacher Travis Meiers got engaged, that stimulated a class discussion about the meaning of marriage and the elements of a wedding ceremony. The students "eventually arrived at the conclusion that the most significant element of a wedding is the act of standing up in front of all of your friends and family and declaring your feelings for one another," the Huffington Post reports.
Following the discussion, Meiers asked his students to write what they thought he should say to his fiancée at the wedding. The responses — such as "Mr. Meiers promises to always sit by Ms. Racheal on roller coasters" — were read during the ceremony. Additionally, Meiers got his students to create the name cards for the reception. "My kids got really into customizing the name cards according to the personal interests of whomever they were making a card for, so they were asking me tons of hilarious questions about my family and friends," Meiers says.
Now that's one way to reduce the printing price tag for a wedding.