Thyme Maternity's Baby Buggy Donation
Join Thyme Maternity in Supporting Baby Buggy's Moms in Need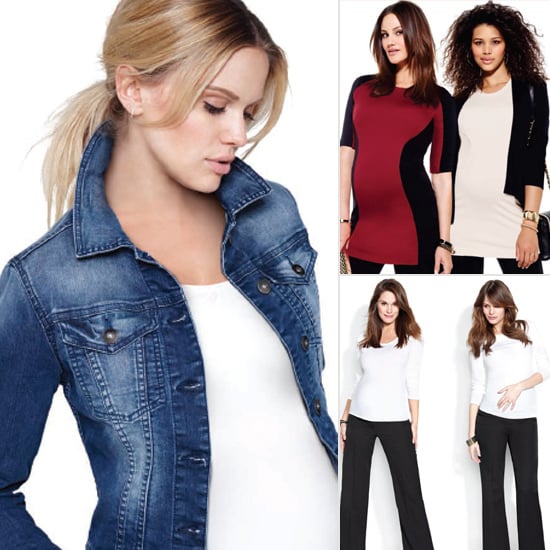 We love when our favorite brands collaborate, and when they do so for a great cause, it's that much sweeter. In celebration of their new maternity shops at Babies R Us locations across the country, Thyme Maternity has partnered with Baby Buggy to support underprivilged families. From now through Sept. 22, for every Thyme Maternity purchase made online or in-store, the brand will donate a piece of apparel to an expectant mom in need.
"To be working with people who really, really care about our families makes the whole experience that much richer," said Baby Buggy founder Jessica Seinfeld. "We've never been able to be so focused on mothers. We've worked so hard with the baby gear for the past 12 years, and to now have a partner for the moms is really special."
Baby Buggy is currently providing essential gear, apparel, products, and services to needy families in 12 cities across the US. Last year, the organization served approximately 5,100 children every month.
"As any woman who's had a baby knows, you're exhausted afterwards. You may be feeling a little bit down and out. I know there are women who have had pregnancies that are magical. I was not one of them! So I know that when you're already exhausted, then you're challenged with what a lot of these mothers are challenged with — to have a gift for yourself is an amazing thing," Seinfeld added.
Wondering how you can be a part of making a difference for moms in need? If you're pregnant or nursing, stop by a Babies R Us store (or shop online!) and stock up on Thyme's affordable, well-made basics. With everything you buy, a less fortunate mom will receive a Thyme piece of her own. If you're not in the maternity market yourself, check out Baby Buggy's website and learn how you can make a financial contribution, donate gently used kids' clothing or goods, or volunteer your time to help deserving, underserved moms and kids.