Time for Mom
Mom-Me Time: Choosing Time For Yourself Over Friends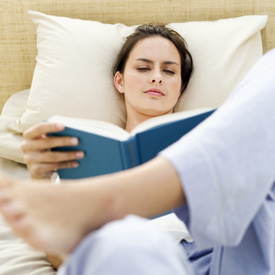 Between the car pool lines, growing to-do lists and constant pile of laundry finding a moment for mom is much like finding a needle in a haystack. A night of dinner and gossip with the girls, or a long weekend away without the husband and kids may sound like the perfect way to decompress and recharge the batteries, but for some mamas, a few solitary minutes at home is just as exciting.
In an essay in the May edition of Real Simple, Managing Editor Kristin van Ogtrop opines about the working mother's ability to maintain friendships. She says:
And so I frequently have to choose between making time for a friend and making time for me. Usually I win. But is this healthy? And is it healthy to feel put out when the telephone dares to ring? I can't tell you how often we hear the phone and before it gets to the second ring I am shouting to my kids, "Let the machine get it!" Terrible, terrible, terrible. I receive e-mails with the subject line "Girls' Night Out!!!" and not only do I not think, Woo-hoo!!! as I'm undoubtedly meant to, but I just want to crawl under my desk.
Have you put your time for yourself over time to nurture your friendships?