Tina Fey and Soleil Moon Frye to Release Motherhood Books
Tina Fey or Soleil Moon Frye: Whose Book Are You More Excited to Read?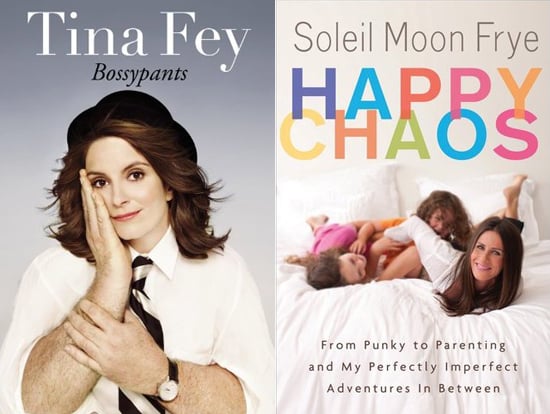 Get ready to laugh out loud. Two mamas who know a thing or two about motherhood are preparing to release books on the popular subject matter. First to hit the market is Tina Fey's Bossypants ($13), which will be available for download early next month. The book, using the funny mama's trademark humor, takes a look at modern motherhood, some of the issues (and debates) working mothers face, and will include some anecdotes about the writer and actresses experiences as a successful woman.
This Summer, Soleil Moon Frye proves that Punky Brewster's all grown up with the release of Happy Chaos ($14), the Little Seed boutique owner's tome about the beauty of less-than-picture-perfect motherhood.
Which book are you more excited to read?