Tips For Avoiding Playdates
How to Avoid Unwanted Playdates
We're excited to share this post from our partners at BabyCenter! Every week, we will be bringing you the best parenting and lifestyle stories from the experts at BabyCenter, including this post from Heather & Whitney about avoiding bad playdates.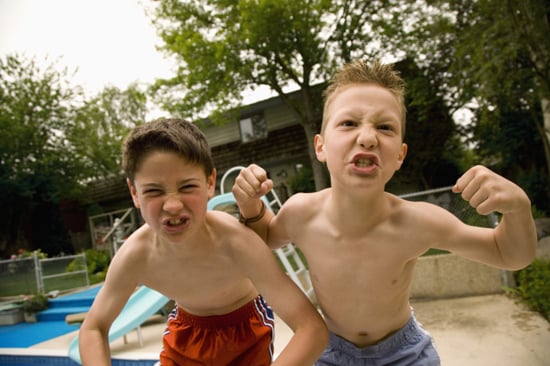 Last night I was out having drinks with a mom friend who posed a difficult situation to me. She said she felt almost bullied by the mother of a boy who wants to spend time with her son. She has tried to avoid the often requested playdate due to the other boy's tendency to punch her son. The mother continues to request they get together.
Related: Why I Want to Raise My Kids Like the Duggars
Yeah, I get it. No one wants their kid punched.
My friend had a positive attitude and told me that she was sure the other boy would soon outgrow his inability to keep his hands to himself, but in the meantime, it wasn't something she wanted to supervise at her house. That wasn't a message she felt comfortable delivering to this kid's mom, however.
So how do you escape an invitation from a child you don't want to spend time with? Do you go the avoidance route with "This week is not going to work out for us," time after time? Or, do you brave the confrontation and tell the mom that your child isn't interested in risking bodily harm? Do you have any inventive excuses?
More great posts from BabyCenter
Raising a Mama's Boy? Good For You!
5 Things I Miss About Maternity Leave
6 Cures For "I'm-Too-Busy-Itis"
7 Non-Traditional Nightlights For the Nursery
101 Uses For Baby Wipes