Tips For Choosing After-School Activities
How to Ensure Your Child Chooses the Right After-School Activities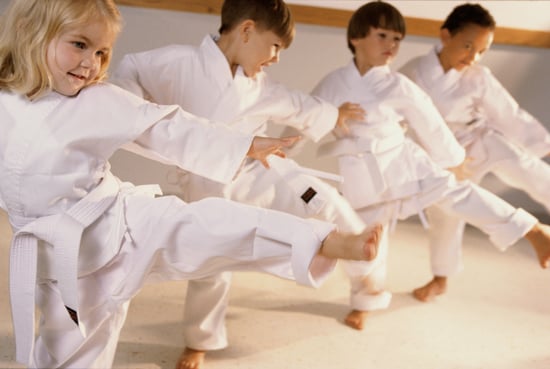 A new school year, a new set of after-school activities. Mom may know what extracurricular activities she wants her child to participate in, but how do you ensure that your tot chooses ones that align with his interests, his abilities, and — most importantly — his schedule?
Balancing Benefits and Overscheduling
There's no question that after-school activities are beneficial to kids. The Afterschool Alliance, an advocacy organization, reports that kids who participate in after-school activities do better in school, gain leadership skills, and are better able to cope with peer pressure.
When your child is engaged in these activities, he can gain self-confidence and a sense of pride in his accomplishments. But ensuring he chooses the right ones, and being careful not to overschedule him, is key in making sure his self-esteem doesn't waver.
Keep reading to see how you can ensure you and your child make the right decisions.
Dr. Alvin Rosenfeld, author of The Overscheduled Child, believes that activities can help kids find their passions but feels that overscheduling and participating in too wide a variety of activities can actually diminish kids' self-esteem. Having your child in multiple and constant enrichment activities can make him feel as though the person he is isn't good enough, says Dr. Rosenfeld.
Tips For Choosing the Right Activities
Ensuring your child signs up for activities that will keep him occupied, interested, and feeling good about himself involves a little thought and research. Here are some questions to ask yourself:
What does your child love to do? Look for activities that build on your child's interests. 
What activities are out there? Knowing what's available is important, too. Don't assume that the only option your child has is to play a sport. There are less-traditional extracurricular activities for kids, too. Whether your child is athletic, artistic, academic, or a mixture of all three, the Afterschool Alliance can help you find a school or community-based activity in your area that can help him thrive. 
What do you know about the staff? Ideally, the staff leading the activity should have some expertise in the subject matter, experience working with children of all ages, and passed a background check. If that information isn't given to you, make sure to ask. 
How much does it cost? An after-school activity doesn't have to be pricey to be a quality program. But keep in mind that, as mom Valarie M. points out, there might be additional costs for things like uniforms, materials, or transportation. 
How does this fit into the family schedule? Mom Sheri C. says she has to limit her children's activities because she can't be in multiple places at the same time. Getting everybody to the right place at the right time can be a balancing act, so before you sign your child up for something new, don't forget to take a look at the existing schedule.
Most importantly, Dr. Rosenfeld reminds parents not to forget to let their kids be kids. Your child spends all day in school. Sure, after-school activities can be enriching and support your child's learning, but there's also nothing wrong with doing something just because it's fun!