Toys For Big Siblings
Pregnancy Puzzle: Kid Friendly or Are You Kidding?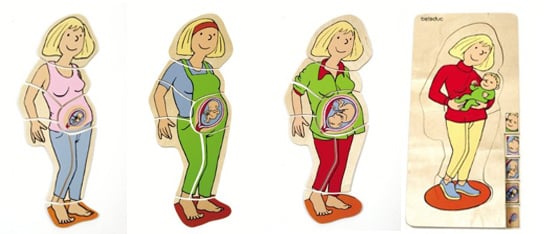 No, mommy's not carrying a watermelon in her tummy! Explaining to your toddler that your ever-growing mid-section actually contains a baby may feel like a lesson in futility. Beleduc's Mother's Body Wooden Puzzle ($22.50) aims to bring the concept to life for the soon-to-be big sibling. With five layers depicting various stages of the lil one's development, the puzzle provides an illustrated look inside mama's belly. While the puzzle does not explain why mum's back is aching and her ankles are swelling, it should help children get excited for impending arrival.
Would you use a puzzle like this to help prepare a child for their new sibling?