Toys For Kids Who Are Afraid of the Dark
Forge of Honor Targimals: Ga Ga or Gag?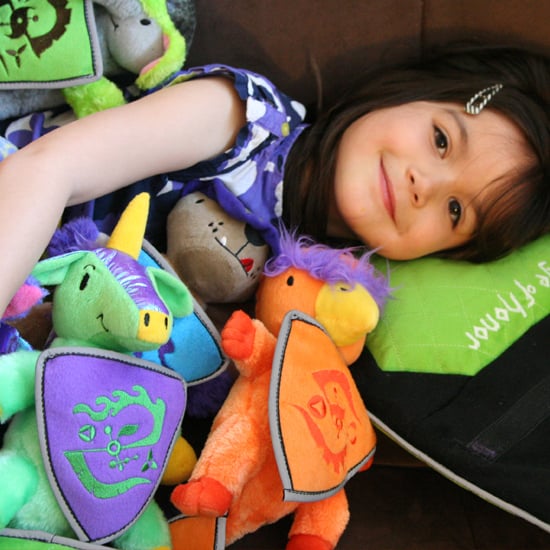 If you've ever gone through an "afraid of the dark" phase with your little one, you know how frustrating it can be to convince them that all is well in the world come lights out. When Dale Taylor's little girl went through a bout of fear of bedtime monsters, he was reminded of the importance of imagination and pretend play for kids. And thus, "The Legend of the Targimals" was born.
Taylor developed a line of cuddly little warriors, and a coordinating storyline (or "legend") to match. Each of Forge of Honor's six characters have their own unique quirks and characteristics, and all bear a shield to fend off evil — from themselves, and their troubled tots. The Targimals line will also feature plush swords and shields to offer further protection (and play).
The toy line, in its infancy, currently exists as a Kickstarter project, so Targimals have yet to hit the market. You can support Dale Taylor and Forge of Honor's mission and become one of the first to receive the toys once they've hit their production minimum. Our question is . . . do you think that it's a good idea? Would you buy a toy that's specially designed to quell your kid's fear of the dark? Weigh in below!