Treatment of Baby Eczema
Eczema: Take This Skin Rash Test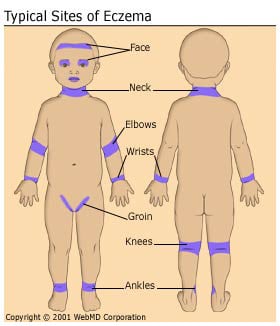 Don't scratch! Approximately one in five babies will be diagnosed with eczema in their first year of life. The red, itchy patches only become more inflamed when lil ones rub them and seem to appear at the most inconvenient of times. Take this quiz and see just how much you know about this skin rash.
Eczema: Take This Skin Rash Test
What is the medical name for eczema?