Ultrasound Parties
Ultrasound Parties: Ga Ga or Gag?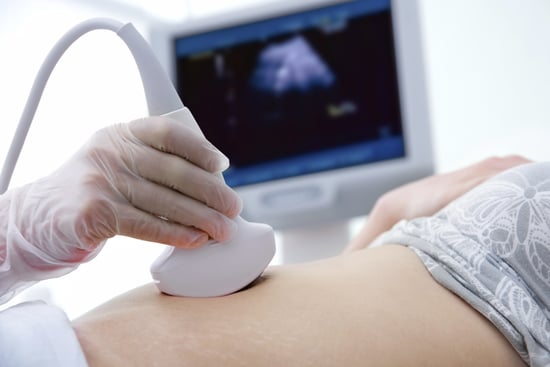 Traditionally, ultrasounds are a personal experience reserved for the mom-to-be, her significant other, and the ultrasound technician. Can you imagine taking that procedure out of the doctor's office and into your home, along with 20 or so of your nearest and dearest friends and family? Ultrasound parties are a new trend on the pregnancy scene that make gender reveal parties look like old news. Companies like Miracles Imaging and Peek a View Mobile will show up at your house and perform the procedure — gel on the belly and all — in front of your party, even leaving you with a CD or DVD to commemorate the event.
The trend is admittedly not for everyone, and even in an age where sharing and over-sharing have become the norm, an ultrasound is simply too personal of an experience for many moms to make public. Where do you stand on the topic? Is an ultrasound party something that you'd consider? Would you want to attend one for a friend? We want to hear what you think, so vote in our poll below, then sound off in our comments section!