Unique Pregnancy Announcement
Quail Egg Custom Pregnancy Announcements: Ga Ga or Gag?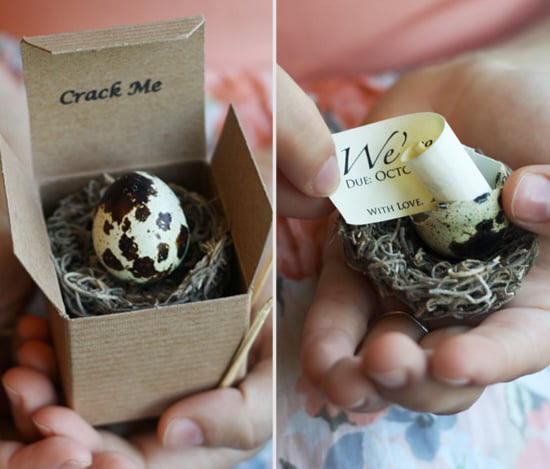 There's no shortage to creativity when it comes to sharing baby news with loved ones! We've seen everything from fun photo shoots and custom clothing to digital announcements, but this Etsy find may take the cake in terms of creativity.
Oregon-based Little Elephant Crafts empties and cleans real quail eggs before filling them with customized notes that reveal a couple's news upon cracking the eggs. The Quail Egg Custom Pregnancy Announcements ($7 each) are individually set in a nest of Spanish moss and boxed, ready to be mailed to family and friends (for an additional $1.29 each). The unique announcements easily take the place of calling friends and family to share the news, but wouldn't you want to see their reactions when they open them?