Vacations With Teens
How to Make Family Vacations Fun For Teens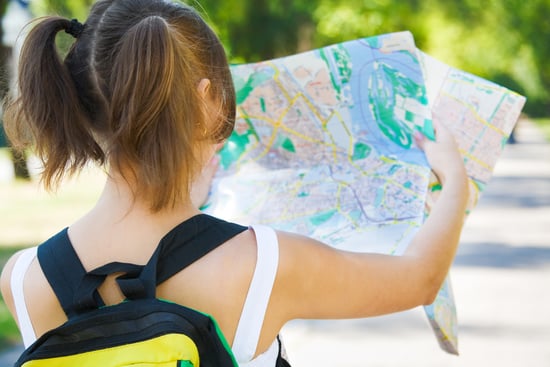 Is it really possible to take teens on a "fun" vacation? With Summer just around the bend, many Circle of Moms members are starting to worry about finding Summer excursions that their teens won't roll their eyes at. To help you plan a getaway or staycation that both parents and teens will actually enjoy, we've rounded up Circle of Moms members' top tips on how parents and teens can find common ground when it comes to family vacations.
Keep reading.
Involve Your Teen in Planning
One of the most important pieces of advice Circle of Moms members have to offer is to include your teen in all the vacation's planning stages. Doing so can really help you strike the right vacation balance, so you don't end up stranded on the beach when your teen was yearning for a cruise! As PattyAnn P. shares, "The best vacation we ever had was one that we all decided where we would go together." She stresses that teens should also be given the budget to help make the trip decision. "When they have a budget, it helps them to know where they can go and what they can plan. If you can only spend $100, that rules out places like Disneyland."
Autumn H. also encourages moms to bring teens into the planning process to avoid any surprises and disappointment. "I asked my 16-year-old about this and we compromised on something both of us would enjoy," she says. She adds that the trip-planning experience can also be a bonding experience. "Not only do you get closer to your son by learning his interests and sharing them with him, but he will also get to [know] you better as a person instead of just his mom."
Make It Action-Packed
Several Circle of Moms members also say that having built-in activities is key to keeping teens happily engaged on a family vacation. "Busy is better and busts boredom," says Beth L., a mom of two teens ages 17 and 18. She takes her kids camping in parks and recreation areas, noting that they provide tons of fun activities for teens. "Hiking is fun, nature walks, scavenger hunts, bike rides, roasting marshmallows, just get creative," she encourages.
Bri A., meanwhile, packed her 13 year old and her family up and headed to the Appalachian Trail. Jeannette H. also headed outdoors with her teen, taking her river rafting in Moab, UT. "They had a blast and want to go back," she shares.
Another way to find fun activities is to take road trips to explore cities and off-the-beaten-track spots, says Helen T. "My son loved New Orleans," she says. "We walked everywhere, took bus tours, and ate at some wonderful restaurants. I highly recommend road trips to cities for moms and teens."
If you only have time for a one-day trip, Laurie A. says amusement parks are always a hit with her 16-year-old daughter. And if money is no object, moms like Kimberley K. say you should make the most of it and go big, recommending an all-inclusive resort or cruise, which have plenty of activities to keep teens busy.
Focus on Your Teen's Interests
An alternative to high-action getaways is to really focus on one of your teen's existing interests. Jocelyn M. says she plans vacations around her son's favorite pastime — sports. She even turned visits to colleges into fun events by going to a sports game on each campus.
You can also tap into your child's interests closer to home to make the outing more budget-friendly. "My son enjoys history so this year we are taking many day trips to historical sites," says Pattie Z. "We all learn and have something to talk about of interest."
Renee H., mom of a 17 year old, also suggests concerts: "One thing that I think all kids like is music, so free concerts might be a suggestion. I just start searching the computer for museums or places of interest." 
What has been your favorite vacation with your teen?